On Wednesday, March 28th, the wait is finally over! Shadowman's triumphant return to the forefront of the Valiant Universe begins as renowned writer Andy Diggle and high-octane artist Stephen Segovia revitalize the paranormal protector's legacy in SHADOWMAN (2018) #1! After years spent in exile within the Deadside, Jack Boniface finds himself back in New Orleans, where he must begin to make amends for the consequences of his many past mistakes… but is he strong enough yet to help his former partner Alyssa protect the city from supernatural threats once again?
Here's a look at the #NCBD release from Valiant this Wednesday!
~~~~~
SHADOWMAN (2018) #1
Written by Andy Diggle
Art by Stephen Segovia
with Ulises Arreola
Cover A by Tonci Zonjic
Cover B by Renato Guedes
Interlocking Variant by Juan José Ryp
Shadowman Icon Variant by Travel Foreman
Glow-in-the-Dark Variant by Tonci Zonjic
Pre-Order Edition By Raúl Allén
VARIANT COVERS
DON'T FEAR YOUR DEMONS… FIGHT THEM!
Orphaned as a child and raised on the margins of society, Jack Boniface never knew his place in the world. Until he discovered it waiting for him… in a darkness far older than the reign of men…
Unbeknownst to him, Jack was fated to become the next in a long lineage of Shadowmen – mortals bound to violent voodoo spirits of immense power – that could safeguard our world against incursions from realms beyond.
For years, he struggled to control the loa's murderous urges – a battle he eventually lost.
But now, after years of self-imposed exile, the man once known as Shadowman is returning home to sharpen the weapon within…and unleash a reckoning on the evils of our world that will soon send shockwaves through heaven and hell alike…
PREVIEW PAGES
In the epic tradition of X-O MANOWAR and BLOODSHOT REBORN, Shadowman storms to the forefront of the Valiant Universe – more powerful, more terrifying, and more relentless than ever before – in an adrenaline-fueled ongoing series from superstar writer Andy Diggle (Green Arrow: Year One, The Losers) and high-octane artist Stephen Segovia (Action Comics)!
$3.99 | 32 pgs. | T+ | On Sale MARCH 28th
---
Publisher – Valiant Entertainment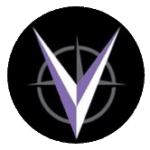 `