Get ready for a journey full of murder, mayhem and mathematics.
---
Available this Wednesday, June 15th on New Comic Book Day is the debut issue of AfterShock Comics' A CALCULATED MAN!
Writer Paul Tobin (BUNNY MASK, MY DATE WITH MONSTERS) and artist Alberto Alburquerque (The Amazing Spider-Man, Savage Sword) unleash a master of math on a mission to eliminate a criminal empire for good.
Each issue of A CALCULATED MAN features 24 pages of story and art with a cardstock cover!
Here's a look at the covers, storyline, and preview pages for this week's
new release from AfterShock Comics on New Comic Book Day…
~~~~~~~
COVERS
---
A CALCULATED MAN #1
Written by Paul Tobin
Art by Alberto Jiménez Alburquerque
Colors by Mark Englert
Letters by Taylor Esposito
Cover Art by
Alberto Alburquerque (Cover A)
Andrea Mutti (Cover B)

A verifiable math genius, Jack Beans used to run the numbers for the Pinafore crime family, until one day he ran them too well and concluded that the only way out of this life was in a casket or Witness Protection. So, he turned state's evidence and ran.

Now, the Pinafores are out to end their favorite accountant. Little do they know that Jack's skills with math and his perfect memory have made him a better killer than they ever could have realized. What follows is a journey full of murder, mayhem and mathematics.
~~~~~

PREVIEW PAGES
---
Publisher – AfterShock Comics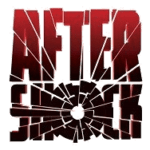 `
`
`
`
`
`
`