[Comic Book Review] IDW's 'Complete Chester Gould's Dick Tracy' Vol. 29 HC
Calling Dick Tracy...calling Dick Tracy!
PopCultHQ reviews 'Complete Chester Gould's Dick Tracy' Vol. 29 HC from IDW Publishing. Available February 17th, the book features writing & illustrations by Chester Gould.
Here is PopCultHQ's Spoiler-Free Review of…
'Complete Chester Gould's Dick Tracy' Vol. 29 HC
Story: Chester Gould
Art: Chester Gould

This volume completes the iconic comics written and drawn by Chester Gould.

After 46 years, 2 months, and 21 days writing and drawing Dick Tracy Chester Gould retired at the age of 77. In these historic final strips, Gould pits his dynamic detective against the latest in a long line of grotesque villains. Tracy, meanwhile, takes his law and order campaign to television, while his past catches up to him when a criminal he helped convict twenty years ago puts the detective on his "to kill" list. To round out this volume, the squad room is kept busy with two members of B.O. Plenty's extended family who are anything but law-abiding—Perfume Plenty and her larcenous cousin Dade. All this and more in the ultimate volume of Chester Gould's Dick Tracy, collecting strips from March 15, 1976 to December 25, 1977.

The series is ripe to introduce to crime prose readers who haven't previously ventured into comics.
---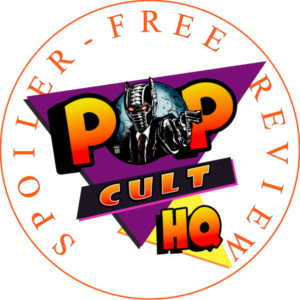 PopCultHQ's Comic Book Review:
'Complete Chester Gould's Dick Tracy' Vol. 29 HC

Decades ago, America seemed to be covered in a cloud of despair. The Great Depression was underway and crime ran rampant throughout the cities and towns of the nation. In those dark times, people needed heroes, champions to show them that there was a light at the end of the tunnel. Enter Chester Gould and his marvelous comic strip creation, ace police detective Dick Tracy. Now thrill at the contents within, this book collecting the final year of strips that Gould would write and illustrate. Calling Dick Tracy…calling Dick Tracy!
Writing: One of the core components of the Dick Tracy strip over the years has been the writing of its creator, Chester Gould. In the 46 years that he tackled Dick's endless war against the criminal element, Gould's writing remained sharp as can be. Snappy dialogue, plots that were both well thought-out and engaging, not to mention the development of Tracy and his stalwart group of friends and comrades. It can be said that Gould was a true wordsmith for his tireless efforts to spin fantastic adventures that showed the daily grind of Dick Tracy working to uphold law and order. 
Art: A hallmark of Dick Tracy over the years has been the artwork. Particularly where Tracy's rogues gallery are concerned. Grotesque individuals whose deformities, more often than not, served as a reflection of their dark, criminal hearts. In the final year of his work as Tracy's artist, Gould introduced luminaries of crime that included Pucker Puss, Lispy, and Bolo. These dastardly denizens of the underworld, alongside sleek designs for Dick, friends, and backup characters and various weapons/gadgets, are one of the reasons Chester Gould shall forever be a terrific artist. 
PopCultHQ's overall assessment:
Dick Tracy has endured as a constant stalwart of the newspaper comics, thanks in no small part to the efforts of his creator, Chester Gould. Gould created Tracy at a time when the country needed to reminded that the law stood tall against the forces of evil. This wonderful hardcover book containing the last year of comics before Gould retired is a great read and most certainly a must-have for fans of the comic and its yellow hat-wearing hero, ace crimestopper Dick Tracy.
PopCultHQ's Rating: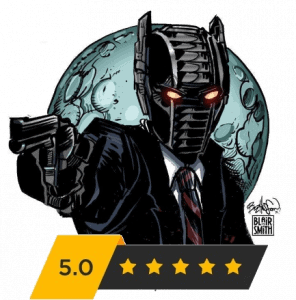 5 out of 5 Stars
Purchase 'Complete Chester Gould's Dick Tracy' Vol. 29 HC online:
---
Publisher – IDW Publishing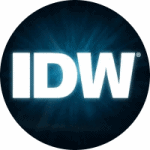 `
`
`
`