There are a lot of things going on in this world – things are tough right now. In the pop culture world, conventions are being cancelled, which means a lot of people are losing their income sources.

One thing that PopCultHQ.com can do is help some of the vendors and crafters affected by the cancellation of shows by helping promote some of their items.
RELATED: Vendor Support: Day Two – Check Out Some Great Geeky Items (3/20/20)

I've asked vendors to give me a picture of one item, a link, price, and description.

We are going to try and do a daily article of geek-related items you could have gotten at one of these many conventions
---
Handcrafted, handstamped charm necklace featuring the Phrase "This is the way". Can be customized.
26.99. Free shipping.
---
---
I made little Cinderella Carriage pendants out of chainmaille. Stainless steel and titanium so they're hypoallergenic – even the chain. $45 each and I can anodize them to different colors. I love how the ball bearings look like pearls.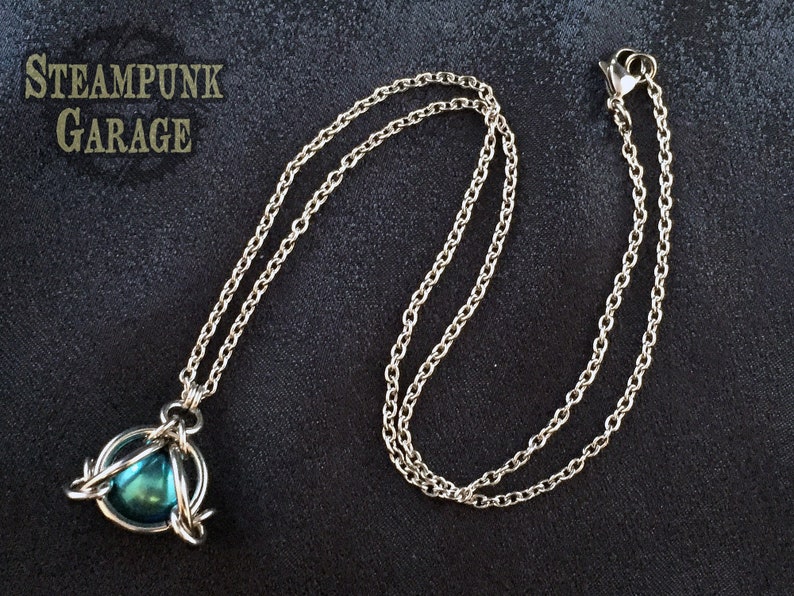 ---
Gelatinous Cube plush dice pouches $30 each. Soft minky fabric used on the exterior and buttery soft crushed velvet used for the interior pouch. A zipper closure helps to secure your precious clickity clacks.
http://whimsyworks.com/home/product-category/plush/
---
"And now for something completely different"…it's the long awaited Holy Grail edition of my Lineup series of panoramic posters. 12×26" on UV coated card stock, ships flat. $25 each. 
https://bobtheartist.com/shop/panoramic-prints/holy-grail/
---
Www.sewquiltable.com
This is our Princess Leia throw quilt, 64″ x 64″, $225. It includes a custom Star Wars pantograph through the stitching and X wungs, Tie Fighters, and the Millennium Falcon around the portrait.
---
https://www.etsy.com/listing/779674369/hitchhikers-guide-pinback-button-set
This is a fun set of 6 pinback buttons for $12. With references to and quotes from the Hitchhikers Guide to the Galaxy, it includes the words "Don't Panic" written in nice friendly letters 🙂 My company, Adventure Awaits! offers a full line of home goods and magical decor for the myth and fantasy loving nerds out there!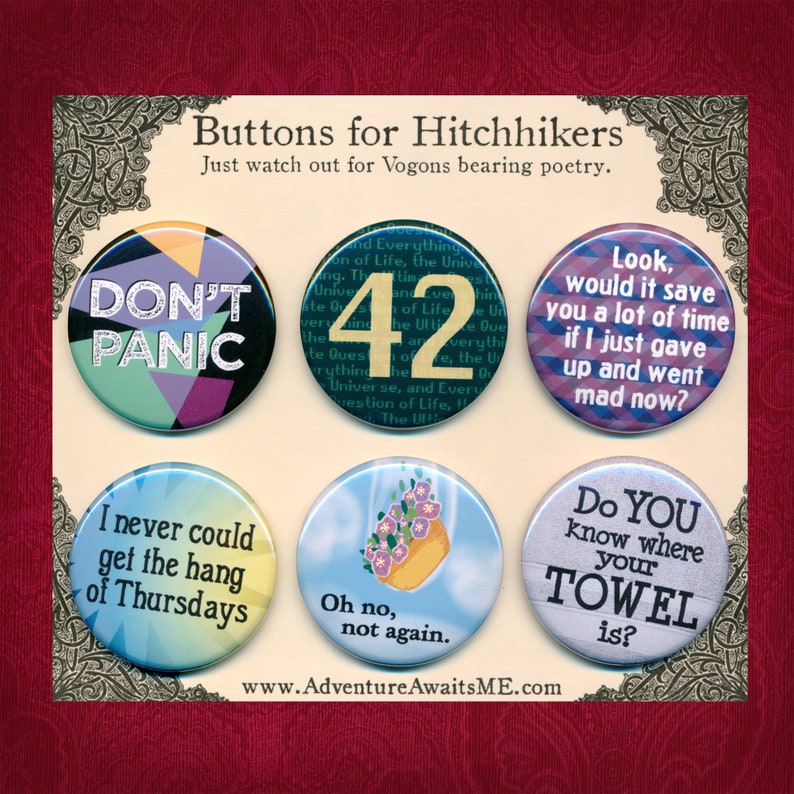 ---
Not Today, t-shirt. Hand printed by the artists, in Phoenix, Arizona. This shirt is for anybody fighting the Reaper, be it health problems or mental-health problems or whatever; it's simply a reminder to live for today.
https://steamcrow.com/not-today-shirt/
---
Nerdy Novelty Design's Jeff Goldblum-inspired oven mitt is now on sale! Handmade in Los Angeles, CA, and made with 100% cotton fabric and batting, this oven mitt may look to hot to handle, but actually does work!
---
Vader with a Dole Whip Pin! $10 (by Nerdpins)
(Plus tons of other pins, prints, stickers, and shirts!) Visit Nerdpins.net to check them out! https://nerdpins.myshopify.com/collections/frontpage/products/dole-vader-pin