By now, we are all sick of staying home. There were things we wanted to do, people we wanted to see. For some of us, we had things planned months in advance that have fallen down the drain.
Today, we are going to remind you of what you have missed this weekend in the convention world.
---
A 3-day event held in Vaugh, Ontario that offers an indoor market, family entertainment/kids fun zone, celebrity voice actors, gaming expo, eSports tournament, YouTubers, cosplay contest and live performances.
---
This event was originally rescheduled to run in June, then was cancelled for the year and will be returning March 25-28, 2021.
---
This Hawaii convention has postponed until August 7-9 and partnered with Comic Con Honolulu giving the islands a much larger and safer experience.
---
This event held in Secaucus, NJ started in 2012 and has been going well for eight years. Unfortunately, they had to cancel this year. I hope we see them next year.
---
Known to many as ACE, this Chicago area event has been postponed to May 21-23, 2021. They have set up a virtual artist alley and exhibitor hall you might want to check out.
PopCultHQ has covered this event several times, and thanks to Dominque Richardson a.k.a. rwbysniper, we have some great photos from last year.
---
Calgary's Japanese anime and pop culture festival has been rescheduled for May 21-23, 2021.
---
For over 30 years, Motor City Comic Con has been held on the outskirts of Detroit and like many, they had to cancel. This is a great place to find everything pop culture. Last year, our writer Josh Winchester was on-site and captured interviews with actor Leslie Baker, artist team Alan Baker and Mark Farmer, writer/artist Bill Messner-Loebs, and writer/artist Mike Grell.
---
A one-day Pop Culture Canada event held in Bolton, Ontario that cancelled.
---
A small event in Nashua, NH that will return October 3.
---
This small steampunk-type event in Little Rock, AR has been rescheduled to December 19.
---
A small, one-day comic-focused event held in South Bend, IN and hosted by EPGuides. They have rescheduled to July 25.
---
A fun event held in Ontario, California that rescheduled to August 8 & 9.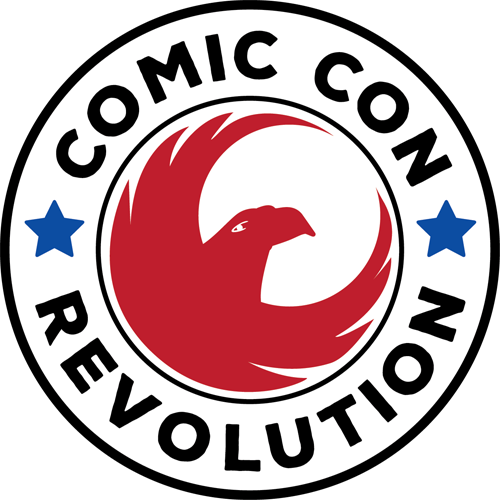 ---
The Vancouver Comic Arts Festival is a two-day celebration of comics, graphic novels, and their creators. They had to cancel, but that doesn't mean they don't have some fun stuff going on their website.
---
This Virginia Beach event has been pushed back until next year. They frequently have an impressive guest line-up and this delay should allow them to rebuild another nice round of guests.
---
An '80s theme event out of Atlanta, GA that had to cancel.
---
A local comic con event held at the Minnesota state fairgrounds. They do have a fall event planned for October. Let's hope that everything returns to normal by then.
---
A one-day Pop Culture Canada event held in Straford, Ontario that cancelled.
To see what conventions are coming to your area, be sure to check out our Cosplay Convention List or to see what other cancellations are out there, go to our List of Events changed due to COVID-19.