On Wednesday, September 25th, Valiant Entertainment has the debut issue of the all-new volume of BLOODSHOT!
Here's a look at the #NCBD release from Valiant this Wednesday!
~~~~~
BLOODSHOT (2019) #1
Written by Tim Seeley
Art by Brett Booth
Inks by Adelso Corona
Colors by Andrew Dalhouse
Letters by Dave Sharpe
Cover A by Declan Shalvey
Cover B by Dave Johnson
Cover C by Hannah Templer
Cover D (Black/White/Red Variant): Jonboy Meyers
Cover E: Blank Variant
Cover F (Carbon Fiber Variant): Jonboy Meyers
Pre-order Edition Cover by Tim Sale
On sale September 25th, 2019
$3.99 | 32 pgs. | T+ | Full Color
A brand-new ongoing series!
Bloodshot is a nanite-fueled supersoldier forever at war. What happens to the world when he starts picking his own battles?

Will this one-man army be able to end the fighting—or just leave more destruction in his wake?

Bloodshot's missions have made waves, as now the shadowy BLACK BAR has their sights set on him—but what do they have planned for this unkillable hero?
~
VARIANT COVERS
PREVIEW PAGES
---
Publisher – Valiant Entertainment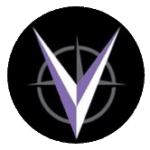 `
`
`
`
`