Can our heroes save the day or will they run away to lick their wounds?
On Wednesday, August 24th, Valiant Entertainment is releasing the second issue of BOOK OF SHADOWS!
Have the Dark Defenders of the Valiant Universe bitten off more than they can chew with EXARCH FANE? The Dark Feast commences in BOOK OF SHADOWS #2!
Here's a look at the #NCBD release from Valiant this Wednesday!
~~~~~
COVERS
---
BOOK OF SHADOWS #2
Written by Cullen Bunn
Art by Vicente Cifuentes
Colors by Nick Filardi
Letters by Dave Sharpe
Cover Artists:
Cover A: Rafael Albuquerque
Cover B: Nik Virella
Cover C: Travis Escarfullery
Cover D: Kelley Jones w/ José Villarrubia (Pre-Order Edition Variant)

On sale August 24th
32 pages, full color | $3.99 US | T+
Shadowman, Punk Mambo, Doctor Mirage, Eternal Warrior, and Shadowman's new ward, Persephone, confront a villain from the Veil. Exarch Fane has broken through to Earth, bringing with him the terrifying Book of Shadows. Death and destruction follow in Fane's wake. Can our heroes save the day or will they run away to lick their wounds?
PREVIEW PAGES
---
Publisher – Valiant Entertainment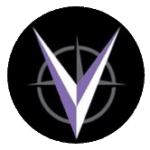 Valiant Entertainment, a subsidiary of DMG Entertainment, founded by Dan Mintz, is a leading character-based entertainment company that owns and controls the third most extensive library of superheroes behind Marvel and DC. With more than 80 million issues sold and a library of over 2,000 characters, including X-O Manowar, Bloodshot, Harbinger, Shadowman, Archer & Armstrong, and many more, Valiant is one of the most successful publishers in the history of the comic book medium. For more information, visit Valiant on Facebook, Twitter, Instagram, and ValiantEntertainment.com. For Valiant merchandise and more, visit ValiantStore.com.