ARCHER & ARMSTRONG leave no stone unturned in the search for restoring ARMSTRONG'S immortality!
---
On Wednesday, June 8th, Valiant Entertainment is releasing the second issue of ARCHER & ARMSTRONG FOREVER!
From the Fountain of Youth to the rolling hills of Silicon Valley, ARCHER is determined to find out if at least one of THE SECT'S leads on immortality will pan out. Their adventure spans the globe but hot on their heels is the mysterious (and super creepy) villain, THE MAW!
Here's a look at the #NCBD release from Valiant this Wednesday!
~~~~~
COVERS
---
ARCHER & ARMSTRONG FOREVER #2
Written by Steve Foxe
Art by Marcio Fiorito
Colors by Alex Guimarães
Letters by Hassan Otsmane-Elhaou
Cover Artists:
Cover A: Bernard Chang
Cover B: Chris Wildgoose
Cover C: Ro Stein w/ Ted Brandt (Pre-Order Edition Variant)

On sale JUNE 8th
32 pages, full color | $3.99 US | T+
The triumphant return of Valiant's best besties!
With Armstrong more mortal than ever, it's up to Archer to find the secrets of immortality. One of history's myths has to be true…right? Their quest will take them across the globe, from the Fountain of Youth to mythical creatures, with the deadly Maw in hot pursuit.
PREVIEW PAGES
---
Publisher – Valiant Entertainment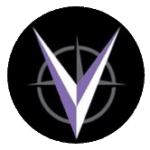 Valiant Entertainment, a subsidiary of DMG Entertainment, founded by Dan Mintz, is a leading character-based entertainment company that owns and controls the third most extensive library of superheroes behind Marvel and DC. With more than 80 million issues sold and a library of over 2,000 characters, including X-O Manowar, Bloodshot, Harbinger, Shadowman, Archer & Armstrong, and many more, Valiant is one of the most successful publishers in the history of the comic book medium. For more information, visit Valiant on Facebook, Twitter, Instagram, and ValiantEntertainment.com. For Valiant merchandise and more, visit ValiantStore.com.
`
`
`