[Preview] Valiant's 6/26 Release: BLOODSHOT: RISING SPIRIT #8
On Wednesday, June 26th, Valiant Entertainment has the eighth & FINAL issue of the explosive series BLOODSHOT: RISING SPIRIT!
Here's a look at the #NCBD release from Valiant this Wednesday!
~~~~~
BLOODSHOT RISING SPIRIT #8
Story by Eliot Rahal & Kevin Grevioux
Written by Eliot Rahal
Art by John K. Snyder III, Diego Yapur, ChrisCross w/ Jordi Tarragona
Colors by Jason Wright
Letters by Simon Bowland
Cover A by Felipe Massafera
Cover B by Jack Herbert w/ Ulises Arreola
Cover C by Michael Walsh
Pre-order Edition Cover by Ken Lashley w/ Ulises Arreola
On sale June 26th, 2019
$3.99 | 32 pgs. | T+ | Full Color
FINAL ISSUE!
Will we finally learn the truth behind Bloodshot's origin? This issue will change everything you know about the nanite-filled supersoldier. The action-packed finale of BLOODSHOT RISING SPIRIT!
~
VARIANT COVERS
PREVIEW PAGES
---
Publisher – Valiant Entertainment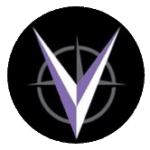 `
`
`
`
`