[Preview] Valiant's 6/19 Release: X-O MANOWAR (2017) Vol. 7: Hero TPB
This is it! These are Matt Kindt's final issues of his Eisner Award-nominated, critically acclaimed run on X-O MANOWAR.
On Wednesday, June 19th, Valiant Entertainment is set to release X-O MANOWAR Vol. 7 TPB! Don't miss the final trade paperback of the best-selling Valiant series from Eisner-nominated writer Matt Kindt (DIVINITY, Mind MGMT) and spectacular artist Tomás Giorello (NINJA-K)!
Here's a look at the #NCBD release from Valiant this Wednesday!
~~~~~
X-O MANOWAR (2017) VOL. 7: HERO TPB

Written by Matt Kindt
Art by Tomás Giorello & Isaac Goodhart
Colors by Diego Rodriguez & Andrew Dalhouse
Letters by Dave Sharpe
Cover by Kenneth Rocafort
On sale June 19th, 2019
$14.99 | 112 pgs. | T+ | Full Color 
The past catches up with Earth's Visigoth guardian!
Aric of Dacia may have left Planet Gorin behind, but its people still remember the ruin they felt in his wake…and so do the bounty hunters who sought to end his barbaric reign! Now, they've arrived on our world to finish the job they started – and this time, they don't plan on taking X-O Manowar alive!
Collecting X-O MANOWAR (2017) #23–26.

PREVIEW PAGES
---
Publisher – Valiant Entertainment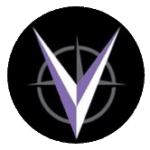 `
`
`
`
`