[Preview] Valiant's 5/1 Release: FALLEN WORLD #1 (of 5)
On Wednesday, May 1st, Valiant Entertainment has the debut issue of the thrilling new miniseries FALLEN WORLD!
Here's a look at the #NCBD release from Valiant this Wednesday!
~~~~~
FALLEN WORLD #1 (of 5)
Written by Dan Abnett
Art by Adam Pollina
Colors by Ulises Arreola
Letters by Jeff Powell
Cover A by Jonboy Meyers
Cover B by A. J. Jothikumar
Cover C by Koi Turnbull
Pre-Order Edition Cover by David Mack
Glass Variant by Doug Braithwaite
On sale May 1st, 2019
$3.99 | 32 pgs. | T+ | Full Color
In the year 4002, a cyborg samurai named Rai struggles to find his morality, while the nanite-filled supersoldier Bloodshot is on a mission to save the citizens of Earth. Will they work together for the greater good? All signs point to no.
Love smart sci-fi and engrossing world-building? FALLEN WORLD has you covered!
~
VARIANT COVERS
PREVIEW PAGES
---
Publisher – Valiant Entertainment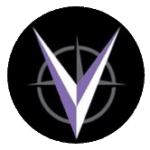 `
`
`
`
`