[Preview] Valiant's 2/19 Release: X-O MANOWAR Deluxe Edition – Book Two HC
On Wednesday, February 19th, Valiant Entertainment is set to release the X-O MANOWAR Deluxe Edition – Book Two Hardcover – everything an X-O fan could want… just in time to get excited for the new #1 next month!
Here's a look at the #NCBD release from Valiant this Wednesday!
~~~~~
X-O MANOWAR Deluxe Edition – Book Two HC
Written by Matt Kindt
Art by Trevor Hairsine, Juan José Ryp, and Tomás Giorello
Colors by Diego Rodriguez & Andrew Dalhouse
Letters by Dave Sharpe

Cover Art by Viktor Kalvachev
304 pages, full color | $49.99 US | T+
HARDCOVER | ISBN: 978-1-68215-348-2
On sale FEBRUARY 19
From barbarian…to agent…to hero!
New York Times bestselling writer Matt Kindt (HARBINGER WARS 2, Mind MGMT) and blockbuster artists Trevor Hairsine (ETERNITY), Juan José Ryp (BRITANNIA), and Tomás Giorello (NINJA-K) come together for a thrilling melee of blood and steely-eyed daring right here in a deluxe edition hardcover collecting the next epic chapter of the Eisner Award-nominated run of X-O MANOWAR!

Collecting X-O MANOWAR (2017) #15-26 along with 20+ pages of rarely seen designs, process art, and behind-the-scenes extras in a must-own, oversized hardcover edition of the series CBR calls, "stunning"!

PREVIEW PAGES
---
Publisher – Valiant Entertainment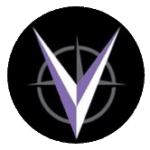 `
`
`
`
`