Guest-starring X-O MANOWAR!
On Wednesday, November 23rd, Valiant Entertainment is releasing the third issue of BLOODSHOT UNLEASHED!
BLOODSHOT's search for Spent Shells puts him on an intersecting path with the Valiant Universe's top expert on taking down aliens– X-O MANOWAR!
When a parasitic alien threat takes hold in a rural Appalachian church town, BLOODSHOT calls in X-O MANOWAR for reinforcements. Can the two of them handle a threat so big that even The Vine were terrified of it?
Here's a look at the #NCBD release from Valiant this Wednesday!
~~~~~
COVERS
---
BLOODSHOT UNLEASHED #3
Written by Deniz Camp
Art by Jon Davis-Hunt
Colors by Jordie Bellaire
Letters by Hassan Otsmane-Elhaou
Cover Artists:
Cover A by Jon Davis-Hunt
Cover B by Nicole Rifkin
Cover C by Juan José Ryp
Pre-order Edition Cover by E.M. Gist
32 pages, full color | $3.99 US | M
On sale November 23rd, 2022
BLOODSHOT recruits X-O MANOWAR – who knows a thing or two about ending alien threats – as a parasitic alien takes hold in an Appalachian church putting an entire congregation of lost souls at risk.
PREVIEW PAGES
---
Publisher – Valiant Entertainment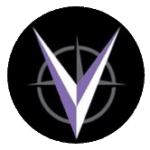 Valiant Entertainment, a subsidiary of DMG Entertainment, founded by Dan Mintz, is a leading character-based entertainment company that owns and controls the third most extensive library of superheroes behind Marvel and DC. With more than 80 million issues sold and a library of over 2,000 characters, including X-O Manowar, Bloodshot, Harbinger, Shadowman, Archer & Armstrong, and many more, Valiant is one of the most successful publishers in the history of the comic book medium. For more information, visit Valiant on Facebook, Twitter, Instagram, and ValiantEntertainment.com. For Valiant merchandise and more, visit ValiantStore.com.