[Preview] Valiant's 10/11 Release: HARBINGER RENEGADE #8 by Rafer Roberts & Darick Robertson #NCBD
Hey folks! This week, the final chapter of "MASSACRE" arrives on shelves…and the road to HARBINGER WARS 2 reaches a fever pitch!
In comic shops everywhere on Wednesday, writer Rafer Roberts and artist Darick Robertson lay down the final heart-wrenching chapter of the story setting the stage for the Harbinger Renegades' entrance into 2018's seismic comics event , HARBINGER WARS 2, in HARBINGER RENEGADE #8! Generation Zero have fallen, slain at the hands of the paramilitary assault unit called H.A.R.D. Corps… Now, Kris Hathaway, Peter Stanchek, Faith, Torque and the rest of their new allies are preparing for retaliation…even as Toyo Harada's former protege, Alexander Solomon, entrenches himself ever deeper into heart of the conflict that is to come…
We promised "MASSACRE" would be a watershed moment in the history of the Valiant Universe… Now, get ready to see its full ramifications laid bare as its tense and terrifying finale takes hold!
Here's a look at the #NCBD release from Valiant Entertainment this Wednesday!
~~~~~
HARBINGER RENEGADE #8
Massacred!
As "MASSACRE" continues to tear the Harbinger Renegades apart, the battle lines reveal themselves… On one side, the fugitive psiot named Alexander Solomon and the concussive killers of the H.A.R.D. Corps…and on the other, the Harbinger Renegades and a growing army of newly activated recruits – untrained, unpredictable and potentially unstable. As their paths converge toward an inescapable confrontation, Peter Stanchek will be forced to make an impossible decision that will change the destiny of everyone in the Valiant Universe…and lay the fault lines for HARBINGER WARS 2!
VARIANT COVERS
"MASSACRE" seeks its final victim as Harvey Award nominated writer Rafer Roberts (Plastic Farm) and superstar artist Darick Robertson (The Boys, Transmetropolitan) prepare for the biggest, bloodiest confrontation in Valiant history!
PREVIEW PAGES
$3.99 | 32 pgs. | T+ | On Sale 

OCTOBER 11th

 (FOC – 9/18/2017)
---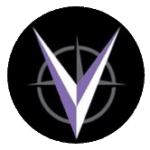 `
`
*** info courtesy of Valiant Entertainment