[Preview] IDW Publishing's 8/21 Release: CANTO #3
This Wednesday, August 21st, IDW Publishing has the third issue of CANTO, an all-ages fable inspired by Wizard of Oz and Dante's Inferno. Part fantasy. Part adventure. All heart.
PLUS! The series which continues to sell out at retailers is also releasing CANTO #1 (3rd print) & CANTO #2 (2nd print) on the same day as issue three!
Here's a look at the covers, the storyline, and preview pages for this week's new release from IDW Publishing on New Comic Book Day! #NCBD
IDW PUBLISHING COMICS

New Release for the week of August 21st, 2019
~~~~~~~
Canto #3
Writer: David M. Booher
Artist: Drew Zucker
Colorist: Vittorio Astone
Letterer: Deron Bennett
Cover Artists:
Main Cover: Drew Zucker & Vittorio Astone
Retailer Incentive: Jorge Corona
FC • 32 pages • $3.99
Into the belly of the beast! Canto consults with the Hermit and learns the surprising truth about the slavers. Canto's path is now laid out before him, but is he prepared to face a foe known only as the Shrouded Man?
PREVIEW PAGES
---
Publisher – IDW Publishing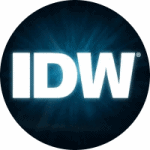 `
`
`
`