---
Available this Wednesday, August 24th on New Comic Book Day is the fourth issue of AfterShock Comics' BUNNY MASK: The Hollow Inside!
Each issue of BUNNY MASK: THE HOLLOW INSIDE features 24 pages of story and art with a cardstock cover!
Here's a look at the cover, storyline, and preview pages for this week's
new release from AfterShock Comics on New Comic Book Day…
~~~~~~~
---
BUNNY MASK: The Hollow Inside #4
Written by Paul Tobin
Art by Andrea Mutti
Letters by Taylor Esposito
Cover Art by Andrea Mutti w/ Colleen Coover

With the Hollow on the hunt and the strange creature known as Bunny Mask – in her whimsical way – not all that interested in helping, Tyler is forced into some desperate choices in order to survive. But what can a man do when all the choices are wrong, and any of them could cost your soul? What can he do when Bee Foster learns the secret of Bunny Mask, and when Bunny Mask forces him into the hardest decision of all?
PREVIEW PAGES
---
Publisher – AfterShock Comics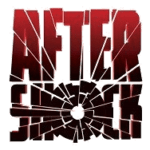 AfterShock Comics is a creatively driven comic book publisher led by a team of highly accomplished, life-long comics professionals and entertainment specialists. AfterShock is dedicated to working with the brightest stars in the creative community to reach out to new and established audiences and tell original, uniquely compelling stories – through comics, graphic novels and beyond.