PopCultHQ's First Look: June 2017 Solicitations from AfterShock Comics
With two highly-anticipated debuts in BABYTEETH and JIMMY'S BASTARDS, the final issue of Ray Fawkes' JACKPOT!, CAPTAIN KID getting its first trade paperback, the continuation of wildly-popular titles ANIMOSITY and ROUGH RIDERS: RIDERS ON THE STORM, and more from the new highly-anticipated series PESTILENCE, THE NORMALS, WORLD READER, and ELEANOR & THE EGRET, looks like it's the perfect time to hit up your LCS and add these to your pull list!
Popculthq looks at all of the comics and trades
releasing from AfterShock Comics in June 2017…
~~~~~
ANIMOSITY #8
Writer: Marguerite Bennett
Art: Rafael de Latorre
Colors: Rob Schwager
Letters: Marshall Dillon
Cover: Rafael de Latorre

Item Code: APR171227
Available: June 14, 2017
SRP: $3.99
If you can't see your enemy, how can you fight? If you can't fight your enemy, how can you survive?
From  Marguerite Bennett (INSEXTS, DC's Bombshells, and A-Force) and Rafael De Latorre  (SUPERZERO).
---
BABYTEETH #1
Writer: Donny Cates
Art: Garry Brown
Colors: Mark Englert
Letters: Taylor Esposito

Covers:
Garry Brown (Cover A)
Elizabeth Torque (1:10 Incentive Cover)

Item Codes:
APR171222
APR171223
Available: June 14, 2017
SRP: $3.99
NEW SERIES!
Sadie Ritter is sixteen years old, nine months pregnant, and scared out of her sweet nerdy mind. Having a baby that young is tough, but with the support of her loving family behind her, everything should be okay. OH YEAH, and also her baby is the antichrist and it's going to break open the barriers between the earthly and demonic planes and unleash eternal suffering to all of humankind. Other than that, though…should be fine.
From Donny Cates, the writer of Buzzkill, Paybacks, Redneck and the break-out hit God Country comes a pulse-pounding new series with art from THE REVISIONIST's Garry Brown!
---
CAPTAIN KID – Vol. 1 TPB
Writers: Tom Peyer, Mark Waid
Art: Wilfredo Torres
Colors: Kelly Fitzpatrick
Letters: A Larger World
Cover: Wilfredo Torres
Item Code: APR171231
Available: June 7, 2017
SRP: $14.99
Collecting the first five issues! A middle-aged man has suddenly transformed into a teenage super hero. If it happened to you, would you ever change back?
Chris Vargas is a 40-something man with a hacking cough, an obsolete job and a bombastic secret: whenever he likes, he can transform into the teenage super hero Captain Kid! In this, his first recorded adventure, he encounters Helea, a mysterious woman who knows more about him than he does, and Halliday, a mad businessman with a catastrophic weapon!
From Mark Waid (Spider-Man, Daredevil & DC Comics' Kingdom Come), Tom Peyer (The Atom), Wilfredo Torres (Jupiter's Circle), and Brent Peeples (TMNT) comes the BRAND NEW series that HAD to be told at AFTERSHOCK COMICS!
---
Writer: John Layman
Art: Sam Kieth
Colors: Ronda Pattison
Cover: Sam Kieth
Item Code: APR171226
Available: June 28, 2017
SRP: $3.99
There's a showing at Paris's hottest art gallery, featuring the works of the art world's hottest painter. The police are surrounding the place, the gallery is on high security alert, and nobody is getting in or out who is not supposed to. Except for Eleanor and her Egret, of course, who have plans to rob it blind.
From John Layman, appetizing writer of Chew, and Sam Kieth, captivating creator and artist of The Maxx and co-creator of Sandman, comes the series that HAD to be told at AfterShock!
---
JACKPOT #6
Writer: Ray Fawkes
Art: Georges Duarte
Colors: Stefani Rennee
Letters: Comicraft
Cover: Brian Stelfreeze

Item Code: APR171230
Available: June 21, 2017
SRP: $3.99
FINAL ISSUE! Even when they win all the power in the universe, this team can't resist gunning for more… even if that means pointing the guns at each other. The final issue of JACKPOT! brings the story to a mind-blowing close!
---
Writer: Garth Ennis
Art: Russ Braun
Colors: John Kalisz
Letters: Rob Steen
Covers:
Dave Johnson (Cover A)
Russ Braun (Cover B)
Item Codes:
APR171220
APR171221

Available: June 7, 2017
SRP: $3.99
NEW SERIES!
Jimmy Regent, Britain's number one super-spy, has got it all: intrigue, adventure, a license to shoot whoever he likes and beautiful women falling at his feet. He also has a new partner who isn't quite as impressed by Jimmy as all other women appear to be. Now, there's a price to pay for Jimmy's multiple romantic conquests — the results of which are about to come calling in the worst possible way…
From the creator and writer of Preacher and The Boys comes the brand-new series that HAD to be told at AfterShock Comics.
---
PESTILENCE #2
Writer: Frank Tieri
Art: Oleg Okunev
Colors: Rob Schwager
Letters: Marshall Dillon
Cover: Tim Bradstreet
Item Code: APR171224
Available: June 7, 2017
SRP: $3.99
Roderick Helms and his men of Fiat Lux have set off on their mission to save Europe from the zombie plague that infests the continent. But as they arrive in Rome…will the undead hordes that await them put an end to their quest before it even begins?
Written by the master of violence, gore and mayhem, Frank Tieri (Marvel vs Capcom, Wolverine, Deadpool), with spectacular art from Disney illustrator Oleg Okunev, and covers by Eisner Award-nominated artist Tim Bradstreet (The Punisher, Hellblazer)!
---
ROUGH RIDERS: RIDERS ON THE STORM #4
Writer: Adam Glass
Art: Patrick Olliffe
Colors: Gabe Eltaeb
Letters: Sal Cipriano
Cover: Pat Olliffe, Gabe Eltaeb
Item Code: APR171229
Available: June 28, 2017
SRP: $3.99
Teddy Roosevelt and his Rough Riders find themselves in grave danger, and they must use all of their strength and wits to escape the clutches of those wishing to do America harm. However, this will not come without consequences, as one member of our team winds up in the hands of the enemy. Or are they the enemy?
Created and written by Adam Glass (executive producer of Supernatural and writer of Suicide Squad) with art by Patrick Olliffe (Untold Tales of Spider-Man).
---
THE NORMALS #2
Writer: Adam Glass
Art: Dennis Calero
Colors: Adriano Agusto
Letters: Corey Breen
Cover: Dennis Calero
Item Code: APR171225
Available: June 21, 2017
SRP: $3.99
After a death-defying fall, Jack presses Doctor Gordon on the true nature of his existence. But after WESTIN INCORPORATED seizes back what they identify as their property, Jack and his family prepare for the fight of their lives to maintain their freedom and preserve their humanity.
Created and written by Adam Glass (executive producer of Supernatural & writer of Suicide Squad) with art by Dennis Calero (X-Men Noir).
---
WORLD READER #3
Writer: Jeff Loveness
Art: Juan Doe
Colors: Juan Doe
Letters: Rachel Deering
Cover: Juan Doe
Item Code: APR171228
Available: June 14, 2017
SRP: $3.99
Sarah's haunted memories of Earth — and the man she left behind — are revealed. Her powers are pushed to the breaking point as she travels to the most mysterious dead world yet. Her mind shatters, and her lonely mission edges further towards disaster.
From Groot and Jimmy Kimmel Live! writer Jeff Loveness and AMERICAN MONSTER and ANIMOSITY: THE RISE artist Juan Doe, comes the chilling, epic new series that will be sure to appeal to fans of The Arrival, Interstellar, and The Expanse.
---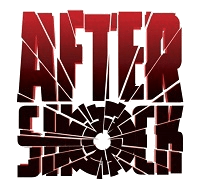 ABOUT AFTERSHOCK COMICS– Launched in April 2015, AfterShock Comics is a comic book company that combines the creative edge of an independent comic book publisher with the strengths and experience of a traditional powerhouse. In addition to Editor-in-Chief Mike Marts, AfterShock's executive team includes: Chief Creative Officer/Publisher Joe Pruett; President Lee Kramer, a film/TV production and development executive who has worked with some of the biggest names in Hollywood; CEO Jon Kramer, an entertainment entrepreneur with extensive worldwide production and distribution experience, Senior VP Digital-Creative, Mike Zagari, oversees the AfterShock innovative and immersive story-driven digital experiences, Senior VP of Investor Relations Jawad Qureshi an experienced Silicon Valley entrepreneur and investor as well as an award-winning filmmaker, Publishing Operations Manager, Stephan Nilson, Retailer/Fan Relations Manager, Lisa Wu, and Publishing Assistant, Ashley Wyatt.
T H E ~ C R E A T I V E ~ R E V O L U T I O N ~ S T A R T S ~ H E R E !
.
.
.
*** info and images courtesy of AfterShock Comics, ComiXology, and PreviewsWorld