By now, we are all sick of staying home. There were things we wanted to do, people we wanted to see. For some of us, we had things planned months in advance that have fallen down the drain.
Today, we are going to remind you of what you have missed this weekend in the convention world.
---

This Game of Thrones themed event held in Mt. Sterling, OH has been rescheduled to October 29 through November 1.
---
Just like the name says, this event is held annually in Calgary, Alberta. Originally scheduled to run April 23-26, it has been pushed off until the weekend of July 17.
Thanks to Ron Friedman, we had some fantastic cosplay photos from last year's event. You can see more photos in the original article.
---
Unfortunately, this horror film-themed event, located in Parsippany, N.J., had to move their 30th anniversary to Halloween weekend.
---
Based near Richmond, VA, this annual science fiction convention honors the styling of Edgar Allan Poe. They have cancelled this year's event and plan to resume next year with guests Terry Brooks and Rhiannon's Lark.
---
Held by the Jackson County Library Services, it has been cancelled.
---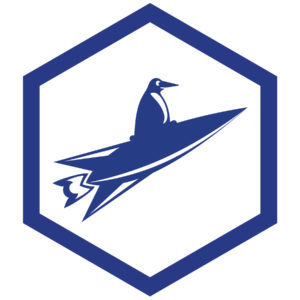 Penguicon is a three-day event about hacking, building sci-fi universes, soldering, painting miniatures, gaming, coding, music, incredible costumes, and more. It looks like they are holding a virtual con this year that you can find on their home page.

Hopefully they physically return next year.
---
A Starfury event for fans of "The Chilling Adventures of Sabrina" that they have rescheduled for November 6th – 8th, 2020 in Heathrow.
---
This Australian Sci-fi convention has been rescheduled to April 24-26. They have a virtual event going this weekend. You can check out their schedule on the Facebook page.
---
Unfortunately, this small event hosted by the Dobbs Ferry Public Library has been cancelled.
---
Like many of the Pop Culture Canada events, this is another cancellation that they can hopefully return to in the future.
---
Held annually in Wrexham, this event has been rescheduled for August 22 and 23 and moved to Telford
---
An annual event in Fayetteville, NC that has been rescheduled to June 27th.
---
This is a new event held in Anchorage, AK that has been rescheduled to fall on Halloween weekend.
---
An '80's themed event held in Cornall, ON that had to be rescheduled until next year. Let's hope that next years event has a lineup just as good. (4/24 – we previously listed this as a UK event, a typo on our part)
---
A small event in Canton, OH put on by Jeff Harper productions that was cancelled.
---
Pop Culture Canada event held in Kingston, ON that they cancelled.
---
A tiny event that still hasn't announced themselves as cancelled. I found out via FB messenger.
---
A small event that plans to have their next one on Sunday, August 2, 2020.
---
A comic and collectible show held in Charlotte, NC that had to cancel until they can hopefully reappear next year.
---
Another tiny event that doesn't list any cancellations or rescheduling, I had to contact them to get confirmation.
---
To see what conventions are coming to your area, be sure to check out our Cosplay Convention List or to see what other cancellations are out there, go to our List of Events changed due to COVID-19.