Could we be FlashingbACT to another REWind disaster?
In 2016, there was this convention called REWindCon and it was a disaster. The first thing to go wrong was that convention management changed the date and location, then didn't issue refunds, and lied about the reason they changed locations. The disasters built up from there. In the end, there were a lot of upset, unpaid people and a LOT of debt. PopCultHQ followed the whole circus, which you can find by clicking this link. This entire disaster was organized by Ms. Jaymie Lashaway.
In March 2018, I received a message from someone that Ms. Lashaway was talking about starting a new company and a event. This was the link they gave me.
I did some tracking and found this: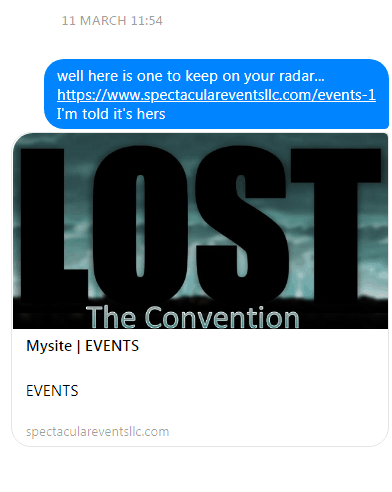 There wasn't much else on the site and I couldn't tie it directly to Ms. Lashaway, so I watched it for a while but as nothing seemed to be happening, it slowly fell off my radar. When I did check in on it (I can't remember when), it was dead and gone.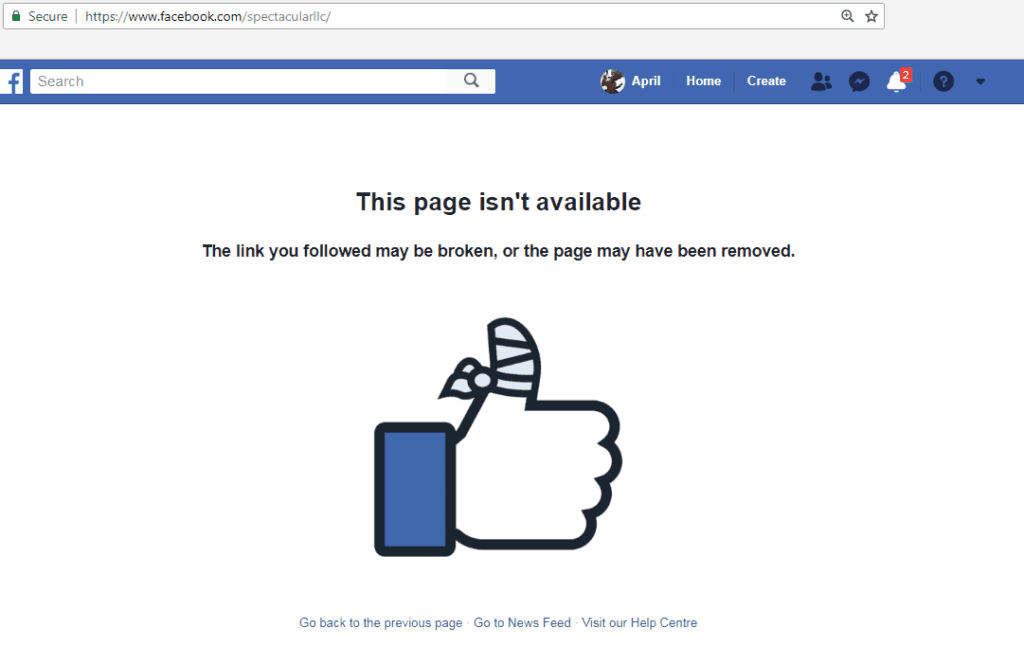 I figured it was another dead endeavor similar to the REWind2 event or the Friends reunion she had previously attempted.
Recently, FlashbACTS was brought to my attention by a different source. The main difference this time was that the event was now being held in St. Louis instead of Nashville. They also added a few new shows.
Their logos don't seem very similar, except for the use of angles, but the use of bright colors, similar font, and writing style all set off triggers. Even the generic boilerplate contracts they attempted to send out were similar.
REWindCon billed themselves as a convention that celebrates the 80's, 90's, and beyond.
FlashbACTS states
At FlashbACTS, we aren't just bringing you shoulder-to-shoulder with your favorite actors; we're taking you back – to a simpler time.

​In 2019, Spectacular Events LLC, brings a new type of show to the convention industry. Forget comic books and superheroes- those are for kids. We are digging deeper, foraging a path that NO CONVENTION HAS TAKEN BEFORE.

​Times were simple, life was easy, and everyone got along. From the times of zoot suits and polyester pants, to the eras of French-rolled jeans & hot pink EVERYTHING, to the decade of leather jackets & the "Rachel"- we're bringing it all back.

​Hop in the sidecar and take a ride back in time with us.
Very similar concepts.
I decided I would go straight to the source and just ask Spectacular Events about FlashbACTS and if they were actually associated with REWindCon. After all, if rumors started circulating that your endeavor might be associated with a catastrophic failure, wouldn't you want to clear up all rumors as quickly as possible?
I initially tried the email address on the website and it bounced. "The email account that you tried to reach does not exist."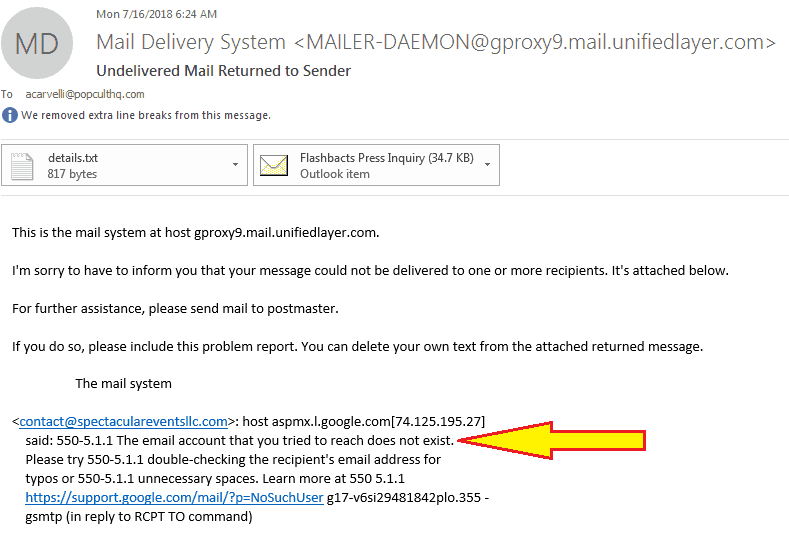 I actually tried it a few times, just in case they were having some technical issues.
I then decided to try their Facebook account and got a response.
So according to whomever responded on the Facebook page, when asked "Do you have any connection with anyone associated with Rewind convention in 2016?" they responded, "In answer to your question, we do not, so if that is who you are looking for I'm afraid we cannot help you."
If I ran a company that might be negatively influenced by a bad connection, I would be doing everything I could do rectify it. I decided to give the company a second chance, and I sent them the same message via their online web submission form.
Note that the response came from spectaculareventsllc@gmail.com
As for them "Investigating the issue" on their email address, they simply eliminated it from the site, but they left it on their Facebook page.
I cannot find a Spectacular Events, LLC registered and active anywhere in London, England. The only similar names I found were dissolved in 2010 and 2011. So I tried a few other places and I can't find it registered in any cities that call themselves London. I can find Spectacular Events in several forms across many states, but none seem to be associated with FlashbACTS that I can tell.
The website domains are fairly recent:
Spectacularevents LLC was registered March 10, 2018
FlashbACTS.com was registered on May 30, 2018
Coincidentally, Specataculareventsllc was registered right before I got word of a possible resurgence of REWind Con.
I will state that, so far, I have no definitive proof that Ms. Jaymie Lashaway is associated with this event. The only names I have so far associated with this are Antonia Ramirez, Jane Aubrey, and Lydia.
Now comes my warnings regarding this convention:
There are no confirmed booked celebrities (that we can tell). The agents I know and their corresponding celebrities have not booked with this event.
They are selling expensive packages with no celebrities attached.
When I spoke with the hotel, I was told there was no deposit or finalized contract for the date.
Others have told me they've gotten no response when they questioned particular policies on the FlashbACTS site.
I have been told that negative comments on Facebook have been removed.
I hate to see people lose out and get ripped off; don't buy event tickets just because someone tells you something or promises something. Ask for names, times, and get confirmation before you spend your hard-earned money.
Do your research. Do you really think a small, first-time convention can afford as many names as they are promising? If they can, then where are their sponsors? Where are the names behind their funds? Where are their guarantees?
As for Friends? Do a search on "friends reunion" or read 15 Times the Cast and Creators of Friends. It's not going to happen, folks, especially at a small, new convention.