[Comic Book Review] Valiant's HARBINGER WARS 2 #1 by Matt Kindt, Tomás Giorello, Diego Rodriguez & Dave Sharpe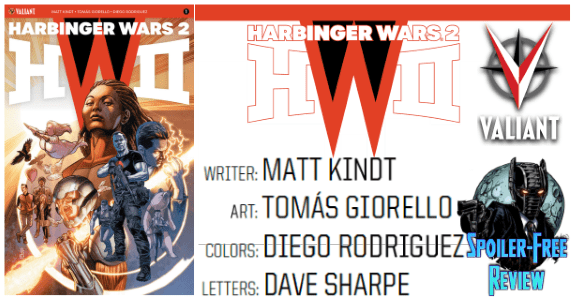 PopCultHQ received an advanced review copy of HARBINGER WARS 2 #1 from Valiant Entertainment. Available May 30th, 2018, the creative team for this series features writing from Matt Kindt, art from Tomás Giorello, coloring from Diego Rodriguez and lettering from Dave Sharpe.
RELATED: [Preview] Valiant's 5/30 Release: HARBINGER WARS 2 #1
Here's PopCultHQ's spoiler-free review of…
HARBINGER WARS 2 #1 (of 4)
Written by Matt Kindt
Art by Tomás Giorello
Colors by Diego Rodriguez
Letters by Dave Sharpe
Cover A by J.G. Jones w/ Andrew Dalhouse
Cover B by Mico Suayan w/ David Baron
Interlocking Variant by Juan José Ryp w/ Gabe Eltaeb
HW2 Icon Variant by Felipe Massafera
Brushed Metal Variant by Lewis LaRosa w/ Diego Rodriguez
Pre-Order Edition Variant by Tomás Giorello w/ Diego Rodriguez
Blank Cover Also Available
$3.99 | 32 pgs. | T+
On Sale MAY 30th
THE SEISMIC COMICS EVENT OF 2018 STARTS HERE!
For the rare and immensely powerful subset of humanity known as psiots, their unique abilities have come with an enormous cost. Once, their existence was known only to a select few. Now, the revelation that thousands of these latent telekinetic "harbingers" secretly live among us…with the potential to be activated at any moment…has led the American government to a dramatic tipping point…
Armed with new extra-governmental authority, the deep-black military contractor known as Omen has been authorized to identify, evaluate, and, if need be, eliminate all super-normal threats to the homeland. H.A.R.D. Corps units have been deployed into cities and towns across the United States to enforce their orders.
In the East, one of the most powerful minds on Earth, Peter Stanchek, is leading his band of Renegades across the country, activating any potential psiots willing to join them, and building an insurrection force of ultra-powerful and unwieldy new abilities that will soon bring war to Omen's doorstep…and the unstoppable force known as X-O Manowar raging back to Earth…
In the West, Livewire – the telekinetic technopath with the ability to bend machines and computers to her will – will be forced to choose between her former allies…or her newfound team of Secret Weapons. As the situation escalates beyond human control, the United States will be plunged into darkness from coast to coast, launching Bloodshot and Ninjak into a dangerous mission to neutralize their one-time teammate – and setting the stage for the most shocking, most violent, and most consequential clash of powers ever witnessed in the history of the Valiant Universe!
VARIANT COVERS
---
PopCultHQ's Comic Book Review:
HARBINGER WARS 2 #1
Livewire. Peter Stanchek. The Harbinger Renegades. Ninjak. Bloodshot. X-O Manowar. G.A.T.E. Major Palmer. OMEN. Hard C.O.R.P.S. All these players are on a mega-collision course. And this is only issue one, folks. This is going to be huge, but it may not be pretty. With more Valiant faves sure to be on the way, the stage is being set for what I can only expect to be an epic confrontation with the possibilities of some casualties or allegiances tested. When Valiant plans a linewide event, they don't play around.
Writing:
I've always loved, appreciated, or admired Kindt's talent as a writer on every Valiant title to which he's been attached: 4001 A.D., Unity, Eternity, Bloodshot, Divinity, Rai, Ninjak, Rapture, and certainly the latest volume of X-O Manowar. Not to mention the numerous other amazing titles he's produced like Dept. H, MIND MGMT, or Ether. But upon reading this first issue of Valiant's summer mega-event, Harbinger Wars 2 #1 is Matt Kindt's best work at Valiant hands-down (in my honest opinion). The pacing kept me on the edge of my seat, the delivery felt so fine-tuned, and by the final page I was screaming for it not to end.
Matt has made this first issue of the miniseries ideal for Valiant fans old and new alike. Given the writer has left his mark on so many of the characters in the Valiant Universe over the last 5+ years, he has a familiarity with each of them. Knows what to bring out as they're introduced in the issue (and I'm certain subsequent issues). No fluff, just lay the groundwork and get right to it. Because if this first issue is merely the beginning and a taste of the Universe-wide event, well lock-in the other three issues now with your LCS. Come summer's end, everyone will be talking about THIS war, not that Infinity one.
Art:
Illustrator Tomás Giorello has always had such a defining look that only makes Valiant look better. There's a sophistication in his composition but also an expressive component which invokes a sense of realism and relatable emotion. With Harbinger Wars 2 #1, Giorello continues in his pursuit of excellence by delivering amazing visuals. The definition, the details, and the bold inks provide such an impactful visual to depicting Matt's story. In countless panels, Tomás shows his gift with depth perception, smartly blending foreground and background elements to perfection and establishing such a greatness in his dimensions. As fantastic as Kindt's writing and delivery is in this first issue, a HUGE tip of the hat to Giorello's drawings and layouts which deserve their credit when this miniseries is remembered months and years from now.
Colorist Diego Rodriguez comes through like a champ in Harbinger Wars 2 #1. Whenever a creator can evoke emotion from a reader, he or she typically garner an appreciation and respect for their contributions. Kindt's storytelling is gripping, Giorello's pencils and inks are defining, but it's in Rodriguez's colors that bring out the true feels. Diego's colors impressively add to the depth of the characters, as well as capture the very essence of the mood and atmosphere. The ones that will very likely deliver the blow of heartache, pain, sadness, and perhaps even death. It's in the colorist's soft, matted tones that stir up that cause for concern and worry for what's next to come to some of your favorite Valiant heroes. Rodriguez provides the heart and soul of Giorello's defined characters and of Kindt's enthralling narrative.
Letterer Dave Sharpe puts forth the last crucial piece for this epic event…it's very breath. It's in Dave's letters where you feel Livewire's angst and passion, Ninjak's debonair British persona, the fear by the Renegades, the urgency of Hard C.O.R.P.S., the determination and steadfastness of Stanchek. With his dialogue bubbles, caption boxes, placements, and sound effects, Sharpe continues to bring an vital component to the overall picture. One that is seamless and fluid, yet integral and professionally done.
PopCultHQ's Overall Assessment:
Any indie comic book being released on Wednesday, May 30th faces a Herculean task to go up against Harbinger Wars 2. The debut issue not only lays the groundwork for the new Harbinger War, it kicks into high gear and says, "It's friggin' go time!" For what's likely to be a massive four issues with long-lasting implications to the Valiant Universe, the creative team have essentially united in delivering everything you've come to want from Valiant and their beloved cast of characters. From Kindt's exceptional delivery, Giorello's stunning illustrations, Rodriguez's breathtaking colors, and Sharpe's intelligent design, the creators assembled to make this world with its inhabitants the best it has ever been on display. Everyone's on their A-game and have combined to produce a summer miniseries event that's leaps and bounds above anything out this year. Expect Harbinger Wars 2, this and/or other issues, to be on countless "Best of" list by year's end. This is a comic not to be missed!
PopCultHQ's Rating: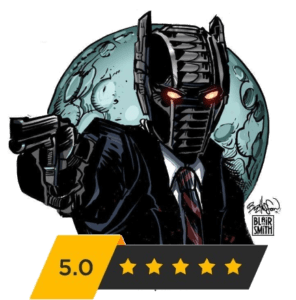 HARBINGER WARS 2 #1 can be pre-ordered on ComiXology
and available at your local comic shop and online retailers Wednesday, May 30th!
---
Be sure to follow the creative team online!
Writer – Matt Kindt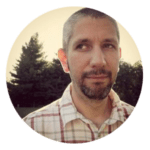 `
Artist – Tomás Giorello
`
`
`
`
`
Letterer – Dave Sharpe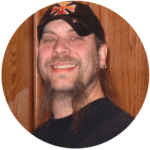 `
`
Publisher – Valiant Entertainment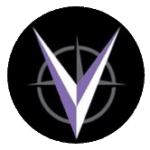 `