[Comic Book Review] Valiant Entertainment's QUANTUM AND WOODY! (2017) #1 by Daniel Kibblesmith, Kano & Dave Sharpe
PopCultHQ received a review copy of QUANTUM AND WOODY! (2017) #1 from Valiant Entertainment. Available December 20th, the creative team for this series features writing from Daniel Kibblesmith, art and colors from Kano, and lettering from Dave Sharpe.
Here's PopCultHQ's spoiler-free review of…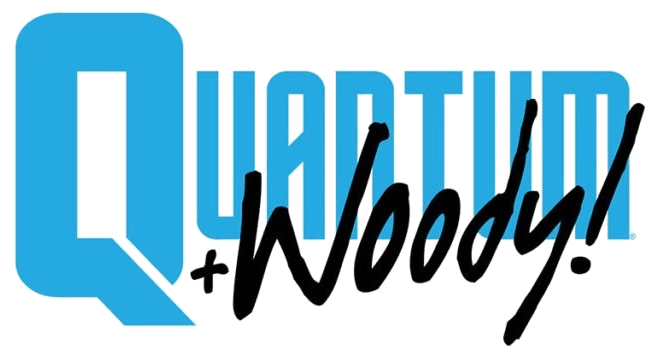 QUANTUM AND WOODY! (2017) #1
Written by Daniel Kibblesmith
Art/Colors by Kano
Letters by Dave Sharpe
Cover A (Standard) by Julian Totino Tedesco
Cover B (Extreme Ultra-Foil) by Geoff Shaw
Pre-Order Edition by Nick Pitarra
Extreme Ultra-Foil Chase Variant by Geoff Shaw
Q&W Icon Variant by Neal Adams
The Most Variant Cover of All Time! by Clayton Henry,
SPECIAL GUESTS & EVERY GIMMICK KNOWN TO MAN!
$3.99 | 32 pgs. | T+ | On Sale DECEMBER 20th 
Sometimes… you embrace your destiny. And sometimes… you and your trouble-making adopted brother find yourselves trapped in a scientific lab explosion that grants you $@&%ing awesome super-powers. As a result of their accident, Eric and Woody Henderson – aka Quantum and Woody – must "klang" their wristbands together every 24 hours or both dissipate into nothingness. Which makes superhero-ing pretty awkward when you're not on speaking terms at the moment. See, Eric has been keeping a pretty big secret: He knows who Woody's birth father really is… and where he's been hiding all these years.
VARIANT COVERS
---
PopCultHQ's Comic Book Review:
QUANTUM AND WOODY! (2017) #1
The world's worst superhero team is back and they've never looked better!
After a brief hiatus, Eric Henderson and Woodrow "Woody" Van Chelton Henderson are back gracing the pages of Valiant Entertainment's comics. One of the first things many readers will notice is that this is not your typical comic book. It's filled with hilarious (and literal) laugh out loud moments, a rare feat seldom seen in the comic book industry. The last time I recall laughing like this was when Rafer Roberts was writing Valiant's A&A: The Adventures of Archer & Armstrong about a year ago. You also realize that this issue, and hopefully subsequent issues, doesn't conform to the typical panel layout. Don't expect six or nine perfectly formed panels per page. The layout on any given page has been smartly crafted and adds fun and flair to the narrative and the illustrations. In not being afraid to draw outside the lines, the look throughout gives the comic itself some character.
We also get a couple of new characters introduced in this issue in Negative One and Thedge the Hedge. They certainly look like they're going to make things interesting in future issues. I have to admit that once I saw the name Negative One, I instantly recalled "The Final Countdown" epsiode of The IT Crowd, which made me laugh all the more. Word!
For fans new to Valiant, or those unfamiliar with the history of the duo, have no fear! This issue is laid out perfectly with plenty of backstory and you'll easily get the gist of this bizarre, yet comical, relationship between the brothers. Upon reading this first issue, every comic book fan will likely do one (or all) of the following things:
Contact your Local Comic Shop and add QUANTUM AND WOODY! to your Pull List
Share with your friends and other comic fans on just how good this book is
Want to learn more about Valiant and these characters
QUANTUM AND WOODY (2017) #1 will remind you of a time when comics were fun. Most comics available today, from all publishers, generally thrive off emotion. Though many may be politically-charged or address social issues or look to sex and violence to sell copies, it's beyond refreshing for a comic book to come around where you can put all your troubles aside and simply enjoy top-quality storytelling while laughing the entire time. "Fun" doesn't quite capture the overall content between the covers. QUANTUM AND WOODY (2017) #1 is the superhero team we need, the comic book we deserve, and the emotions we must experience.
Writing:
I was curious from the get-go once it was announced that Daniel Kibblesmith would be penning this new volume of Valiant's buddy superhero duo. No stranger to comedy, I wondered how the writer would fare when it comes to sequential storytelling; writing scripts and laying out issues in the comic book biz is a different approach to his typical way of delivering laughs, I would imagine. Though what Daniel proves in QUANTUM AND WOODY (2017) #1 is that he knows funny, has researched these characters and history, and does writer Christopher Priest and illustrator Mark Bright's creations tremendous justice. I love his depiction of Woody, with his hilarious swagger and wannabe celeb status nuances (all the Twitter and hashtag stuff is a riot!), But what's also cool is that we see Kibblesmith take on some serious tones when dealing with the brothers not being on speaking terms, as well as Eric and his knowledge of just who is Woody's father (no spoilers there, that's all in the synopsis above, folks!). Daniel's talent simply pours out onto each page and QUANTUM AND WOODY (2017) #1 is going to be huge for the writer. A valiant effort (pun intended) from Kibblesmith indeed!
Art:
Illustrator Jose Ángel Cano López, who goes by the pseudonym Kano, tackles the interior artwork and the colors in QUANTUM AND WOODY (2017) #1. Not only does he nail both of them, he actually adds a layer of comedic talent on top of Daniel's writing. With the flexibility and creative freedom in designing and laying out the panels, Kano gets to show off his artistic flair and it's a sight to behold! He has also given the title a great look moving forward, one in which you'll want to see more. All the colors within the issue just explode on each page. With an emphasis on pinks and blues, and their respective varying shades, Kano brings warmth and energy to the panels found within. The colors pop and bring a fun dimension all themselves. Terrific work from Kano on both accounts.
I was thrilled to see Dave Sharpe listed as the letterer for QUANTUM AND WOODY (2017) #1. In my opinion, Dave is one of the top letterers in the industry, though he likely receives far less credit than he truly deserves. Sharpe comes in like a boss in this issue. With the illustrations and panel layouts as they are, Dave has some freedom to have fun and explore unique ways of inserting dialogue, which he does sharply (possibly pun intended, kinda torn on that one). With a number of sound effects, as well as Woody's moments of hilarity, Sharpe comes off as the pro he is and makes his contributions as important as Kibblesmith and Kano's input. Fantastic choice to have as letterer for the series and looking forward to more of Dave's work.
PopCultHQ's Overall Assessment:
QUANTUM AND WOODY (2017) #1 is a must-have issue for any comic book fan. Filled to the brim with brilliant writing, fantastic illustrations, and loads of laughs. The characters are engaging, the premise is intriguing, and the book is beyond an enjoyable read. You most certainly get your money's worth from what has been delivered in this premiere issue.
Valiant fans have reason to be excited that the superhero duo has returned and to their full glory. With the team of Kibblesmith, Kano, and Sharpe running this series, you can expect nothing but sheer excellence coming for these staple characters in the Valiant Universe. High-quality work throughout and major respect given to Priest and Bright's creations, Valiant proves they've found the right direction and stage for the beloved buddy comic. Now, can we see another run of The Delinquents? Perhaps one day.
PopCultHQ's Rating:
5 Out of 5 Stars
QUANTUM AND WOODY! (2017) #1 can be pre-ordered on ComiXology
and available at your local comic shop and online retailers Wednesday, December 20th!
---
Be sure to follow the creative team!
Writer – Daniel Kibblesmith
`
`
`
`
Artist – Kano
`
Letterer – Dave Sharpe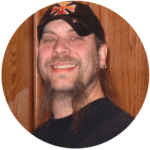 `
`
Publisher – Valiant Entertainment
`