PopCultHQ received an advance review copy of POSTAL: The Complete Collection HC from Image Comics/Top Cow Productions. Available Wednesday, May 27th, the creative team for this hardcover features writing from Bryan Edward Hill & Matt Hawkins, art from Isaac Goodhart, Raffaele Ienco, and Atilio Rojo, colors by K. Michael Russell & Betsy Golden, and lettering from Troy Peteri.
POSTAL: The Complete Collection HC
Writers: Bryan Edward Hill & Matt Hawkins
Artists: Isaac Goodhart, Raffaele Ienco, and Atilio Rojo
Colorists: K. Michael Russell & Betsy Golden
Letterer: Troy Peteri
In Shops: May 27, 2020
Welcome to Eden, Wyoming: founded by criminals, for criminals, where crime is not tolerated. But a terrible murder shatters the fragile peace of this remote town, driving local postman Mark Shiffron down a twisting path to the truth about his hometown—and himself. After all, as the son of its cofounders, Eden is his birthright.

Co-writers BRYAN HILL and MATT HAWKINS team with artist ISAAC GOODHART for an unflinching tale about the price of redemption, told through the perspective of a young man with Asperberger's and set in the murky soul of America's heartland.

Collects POSTAL #1-25, POSTAL: LAURA #1, POSTAL: MARK #1, and POSTAL: DOSSIER #1
---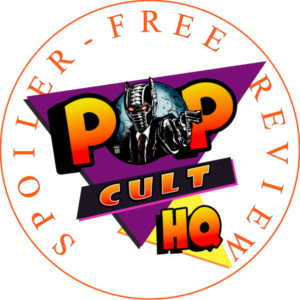 PopCultHQ's Comic Book Review:
POSTAL: The Complete Collection HC
Writing: Bryan and Matt's scripts for this entire collection are excellent. They truly keep people in suspense about what will happen next, adding twists and turns in all the right places. Their character development throughout is rock solid. It allows readers to gain an understanding about the world of Eden and see what happens to a town that is built by criminals, for criminals, and the path set upon by one man to make a difference.
Art: Isaac, Raffaele and Atilio's art works in perfect concert in this hardcover. Each of them have their own unique styles, of course, but because they are all working together to bring Bryan and Matt's stories to life, there is flow. To this reviewer, there is no awkward "bump in the road" that happens when one is reading an HC or TPB and there is a shift in the artwork. It all blends together seamlessly in a way that enhances this already engaging story.
Colors: K. Michael Russell and Betsy Golden, two terrific colorists with outstanding credits each. Each of them is a brilliant colorist on their own when it comes to coloring, finding the right choices to enhance a comics art. Putting them together is just a masterstroke all on its own. It is clear to this reviewer that, together, K. Michael and Betsy have brought this strange and exciting tale to life in a fantastic way. There is this perfect blend of light and dark, all of it aesthetically pleasing and pulling the reader's eye along the page.
Letters: Troy is a top-notch letterer, no question about it. His work on a wide variety of comics over the years showcases this excellently. And his being a part of this team is just another brick in the wall of awesome that is Postal. He has a talent for giving characters voice, like others in this field of work. But it can also be said that he has the ability to give those voices very distinct tones all their own. This reviewer noted that throughout the HC, whether it is a narration box or a word balloon, that the voices of each person could be heard. Like listening to a book on tape with a full cast, Troy's lettering captures the imagination and gives it a real spark.

Redemption is something everyone seeks in life. Whether they have committed a serious misdeed or merely want to make up for something they feel they have done wrong. In Postal, the whole creative team works together to tell a story of redemption that is downright cinematic. Anyone who picks up this HC will not be able to put it down and from start to finish, will be in for a wild ride unlike anything they have encountered before.

5 out of 5 stars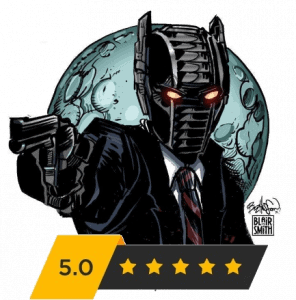 ---
---