[Comic Book Review] Image Comics' UNIVERSE! Vol. 1 HC
Get ready to laugh, love, and have a heck of a time in the world of the Universe!
PopCultHQ received advance review copy of UNIVERSE! Vol. 1 HC from Image Comics. Available January 20th, the creative team for this book features writing & art from Albert Monteys.
Here is PopCultHQ's Spoiler-Free Review of…
UNIVERSE! Vol. 1 HC
Story: Albert Monteys
Art: Albert Monteys
Cover Artist: Albert Monteys
SRP: $29.99
Collects UNIVERSE! (digital edition) #1-5
9.25″ x 6.93″ landscape format.
The Eisner-nominated series of self-contained, and somehow connected, sci-fi tales involving alien life, robot love, corporate greed, and travels through time, space, and perception.
---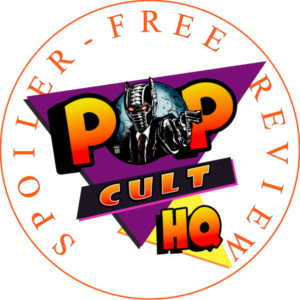 PopCultHQ's Comic Book Review:
UNIVERSE! Vol. 1 HC

What happens when a series of loosely-connected tales involving all manner of sci-fi goodness are put out into the world? The answer? One of the most delightful, engaging, and literally out-of-this-world romps ever published. Get ready to laugh, love, and have a heck of a time in the world of the Universe!.
Writing: Albert's writing is fantastic. Within the pages of this HC are a variety of short story-style comics, all dealing with a variety of topics. From time-travel and robot romance, to insane higher-dimensional beings – no science-fiction stone is left unturned. Albert presents stories and characters that are not mere fluff or filler. Each individual matters and each plot matters. He has crafted a landscape where the impossible becomes possible and every sci-fi lover's favorite story types are taken to new heights.
Art: If the epic stories aren't enough, Albert's art will win the hearts and minds of readers. It has a very pleasing energy to it, the kind one gets from looking at a painting or a sunset. There is also a richness to his art. The detailing on everything is insane. Even with close-ups, Albert ensures nothing is missing. Whether it is the wrinkles in a jumpsuit, the slight visible scruff beneath a face mask, or a ding/dent on a robot's shell. He doesn't miss a beat and makes sure every detail is there.
PopCultHQ's overall assessment:
The first volume of Albert Monteys' Universe! is a delightful read. The contents within are superb and will hold the attention of readers until the very end. Riveting plots and eye-catching artwork on every single page, it is safe to say that this is a triumph for Albert. Get ready to blast off when picking up a copy of the HC, because the trip is worth it.
PopCultHQ's Rating: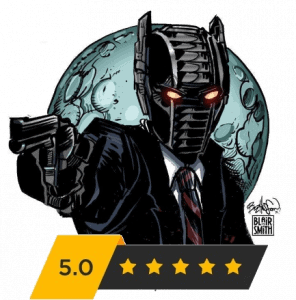 5 Out of 5 Stars