[Comic Book Review] Image Comics' CRIMINAL Deluxe Edition Vol. 2 HC
Get the lead out and be ready for another literary thrill ride.
PopCultHQ received advance review copy of CRIMINAL Deluxe Edition Vol. 2 HC from Image Comics. Available April 14th, the creative team for this book features writing by Ed Brubaker, art from Sean Phillips, and colors by Val Staples and Dave Stewart.
Here is PopCultHQ's Spoiler-Free Review of…
CRIMINAL Deluxe Edition Vol. 2 HC
Writer: Ed Brubaker
Artist: Sean Phillips
Colorists: Val Staples & Dave Stewart
Cover Artist: Sean Phillips

FC • 440 pages • $49.99 (SRP)
The second oversized hardback of the award-winning crime series from ED BRUBAKER and SEAN PHILLIPS is finally here! The first edition has gone through four printings, in sellout after sellout, and now the rest of BRUBAKER and PHILLIPS' noir masterpiece is collected in the same format. Collecting "BAD NIGHT," "THE SINNERS," and "THE LAST OF THE INNOCENT"—along with short stories, behind-the-scenes pieces, art, and articles, all previously uncollected. Don't miss out on this beautiful package from the bestselling team behind such hits as Incognito and FATALE.
---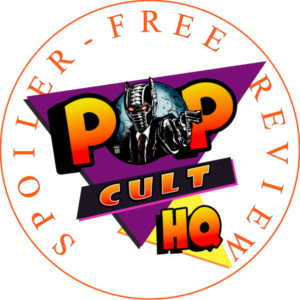 PopCultHQ's Comic Book Review:
CRIMINAL Deluxe Edition Vol. 2 HC

Get the lead out and be ready for another literary thrill ride. CRIMINAL Deluxe Edition Vol. 2 HC brings more from the brilliant minds of a great creative team to bear. If anyone thought the first HC was a great read, this second volume is just as great. Be prepared for even more intrigue, danger, and pulling back the curtain on what it takes to force someone over the edge…and becoming Criminal. 
Writing: There is always something very stark and grim about Brubaker's writing. Especially when it comes to the works inside CRIMINAL Vol. 2. The 'heroes' of these tales come across as ordinary folks. Yet they have dark secrets underneath. Pasts that bubble in their lives like tar coming through the cracks on a hot summer's day. Pasts full of pain, anger, despair, you name it. A cocktail of human emotion that tastes as bitter as the day is long. No one quite does stories of this nature like Ed Brubaker. 
Art: Sean's art in Vol. 2 is the same high quality as it was from the first. Noir-tinged, with shadows to add a darkness to these already dark stories. Everything about the art is fantastic. Sean is one of the great artists of the Modern Age of Comics. These works with Ed, it is like staring at film strips of the noir films of time's past. The sort of things one recalls with a fondness for the gripping adventures of Philip Marlowe, Sam Spade, and Miguel Vargas. Every page is chock-full of rich detail and delightful homages to past works that are firmly rooted in the minds of readers. 
Colors: Val Staples teaming up with Dave Stewart on color work for the second volume is fun. Both of these gentlemen are dedicated masters of their craft. Working in concert to add even more life to Sean Phillips' artwork. If anyone has any doubts as to what these two colorists are capable of, go check out other books where they have plied their trade, come back to this HC, and read it again. It will become crystal clear that in the vast pantheon of colorists in the industry, Val and Dave are two of the best. 
PopCultHQ's overall assessment:
A second HC volume of more work from the creative team of Ed Brubaker and Sean Phillips. That is like receiving birthday and Christmas presents on the same day. These two continue to knock it out of the ballpark. Stories, art, and of course, the colors. Nothing about this book is boring or dull. As the companion piece to Vol. 1, both of these are fine additions to anyone's reading library. 
PopCultHQ's Rating: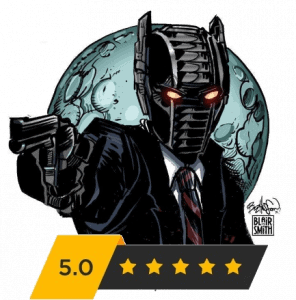 5 out of 5 Stars