[Comic Book Review] BOOM! Studios' MIGHTY MORPHIN/POWER RANGERS #1 Limited Edition HC
NEW HEROES! NEW VILLAINS! NEW POWER RANGERS!
PopCultHQ received advance review copy of MIGHTY MORPHIN/POWER RANGERS #1 Limited Edition HC from BOOM! Studios. Available April 21st, the creative team for this book features writing by Ryan Parrott, art from Marco Renna and Francesco Mortarino, and colors by Walter Baiamonte, Katia Ranalli, and Raúl Angulo, and letters by Ed Dukeshire.
Here is PopCultHQ's Spoiler-Free Review of…
MIGHTY MORPHIN/POWER RANGERS #1 Limited Edition HC
Writer: Ryan Parrott
Artist: Marco Renna, Francesco Mortarino
Colorist: Walter Baiamonte, Katia Ranalli, Raúl Angulo
Letterer: Ed Dukeshire
~
SRP: $24.99
Collects Mighty Morphin #1 and Power Rangers #1.
Tommy Oliver, the White Mighty Morphin Power Ranger, has formed a new team of Power Rangers including… the all-new Green Ranger! But just who is under the mask and what does that mean for the future of the team?

And the Omega Rangers embark on a new mission to save the universe from the unimaginable threat of the Empyreals. But they'll need to bring in the last person they ever wanted — the villainous Lord Drakkon. Can their long-time enemy be trusted… or is he playing an even more dangerous game of his own?
---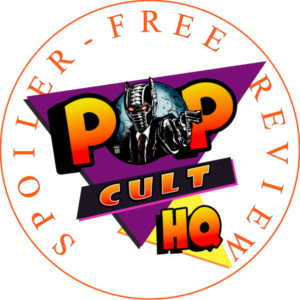 PopCultHQ's Comic Book Review:
MIGHTY MORPHIN/POWER RANGERS #1 Limited Edition HC

Over the years, and thanks to Boom! Studios, there has been a resurgence in Power Rangers comic books. Brilliant, new stories have been brought into the world, pitting teens with attitude against new foes and taking them on new adventures. Now it is time for another chapter in the Power Ranger saga. Old friends, familiar foes, and a strange new threat. Do you dare suit up for this latest epic? Well, get ready…it's Morphin' Time!
Writing: Whenever a series based around a long-standing, insanely popular team like the Power Rangers comes out, fans are no doubt going to be skeptical of the stories that are put before them. Well, Ranger fans of all ages can rejoice. The work here from Ryan is 100% mighty and most excellent! He tackles the world that has already been established and puts new/old elements into play that flows together in a fantastic, cosmic rush. The script for this HC is enough to get people interested and hold their interest, but doesn't give everything away. It's everything that anyone can want in a Power Rangers story and more.
Art: From an artistic perspective, Marco and Francesco delivered absolutely gorgeous art. Rich in detail, eye-popping action, fantastic visual expression rendered in a believable fashion. A very noteworthy thing with the duo's art for this HC is the costumes for all of the Rangers. Like in the various TV shows and movies, the costumes are as much signifiers of the individual Rangers and their abilities as they are armor/uniforms. These two fine fellows, with their skill and craft, have presented the world of the Power Rangers and all its high-flying adventure in a wonderful and amazing style.
Colors: Every page of this book is abounding in color. Not one panel, costume, or person comes across as dull or lackluster. As it was with the artwork and the down-right delightful rendering of the costumes, so too do this intrepid trio of colorists ply their skill in concert with the artists. Walter, Katia, and Raúl nailed it all the way. With the new Green Ranger, it should be mentioned that the color scheme is, of course, similar to that of the original TV series, but also different as well. Darker hues for the green, and brighter gold tones for the armor and accents on the boots and gloves. There's a new Green Ranger in town and his colorful costume is given its due courtesy of the colorist team.
Letters: Lettering by Ed Dukeshire means that there is always an emphasis on quality. With Power Rangers, that quality shines forth like the radiant white/gold of the Saba wielded by Tommy. One of the best moments of Ed's lettering may not seem like a lot, but it means so much to lifelong Ranger fans. It's a page where the teens transform. All of them shout-out their Morphing creature. This reviewer could honestly hear the cast in his head and the original soundtrack as well. That is the power of great lettering. A power unleashed by Ed Dukeshire.
PopCultHQ's overall assessment:
This HC is downright Morphenomenal! Amazing work from a dedicated team of creatives, and tons of gorgeous covers and bonus art included. Setting the stage for new things to come for the Power Rangers, this HC is one that fans across the generations will enjoy to read over and over. Step into the world of the Power Rangers. Don't forget your Morpher and Zord!
PopCultHQ's Rating: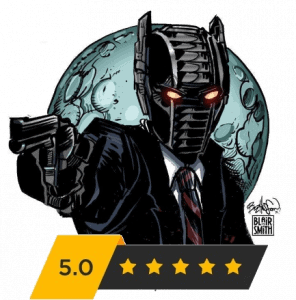 5 out of 5 Stars
Purchase MIGHTY MORPHIN/POWER RANGERS #1 Limited Edition HC Online:
---
About BOOM! Studios

BOOM! Studios was founded by Ross Richie in 2005 with the singular focus of creating world-class comic book and graphic novel storytelling for all audiences. Through the development of four distinct imprints—BOOM! Studios, BOOM! Box, KaBOOM!, and Archaia—BOOM! has produced award-winning original work, including Lumberjanes, The Woods, Giant Days, Klaus, and Mouse Guard, while also breaking new ground with established licenses such as WWE, Mighty Morphin Power Rangers, Cartoon Network, and The Jim Henson Company properties. BOOM! will also bring their original series to life through unique first-look relationships with 20th Century Fox for film and with 20th Television for the small screen. Please visit www.boom-studios.com for more information.
`
`
`