"BREAKTHROUGH,"
a Bold New Slate of Stories
from Valiant Entertainment
BREAKTHROUGH is a boundary-shattering lineup of new #1s from Valiant Entertainment that will serve as perfect jumping-on points for new fans while expanding the shared universe. BREAKTHROUGH offers every reader four new gateways to the rich storytelling of Valiant.
"I'm incredibly excited to reveal BREAKTHROUGH, the next step in the continued success of the Valiant Universe that builds toward a full year of exciting announcements," Valiant's Senior Editorial Director Robert Meyers told Syfy Wire. "These are extraordinary stories told by master storytellers, featuring comics' most compelling villain, Toyo Harada; the main stage debut of Punk Mambo; the evolution of the future; and perhaps the scariest assembly of superspies the Valiant Universe has ever seen."
Breaking through this March is the previously announced THE LIFE AND DEATH OF TOYO HARADA – a heart-wrenching, character-driven tale about the world's most powerful superhuman facing his final battle – coming from Eisner Award-nominated writer Joshua Dysart (HARBINGER) and a rotating cast of awe-inspiring artists, including CAFU (RAI), Mico Suayan (BLOODSHOT REBORN), Lewis LaRosa  (BLOODSHOT SALVATION), and Adam Pollina (X-Force).
From the twisted minds of Cullen Bunn (Venom) and Adam Gorham  (Rocket) comes the debut of PUNK MAMBO in April. This five-issue limited series, about a British voodoo priestess lurking just outside of New Orleans, unleashes a supernatural adventure with equal parts terror and humor.
RELATED: First Look at Interior Art of 2019's PUNK MAMBO #1
FALLEN WORLD by mastermind writer Dan Abnett (Guardians of the Galaxy) and astonishing artist Adam Pollina (X-Force) is a five-issue event series beginning in May that will pull readers into a captivating cyberpunk future unlike any they've ever seen before. In the year 4002 AD, the cyborg samurai called Rai will face an impossible battle for the fate of humanity.
The slate races forward with KILLERS from acclaimed writer B. Clay Moore (SAVAGE) and energetic artist Fernando Dagnino (Suicide Squad), a non-stop thrill ride as the deadliest superspies on the planet compete to claim the ultimate prize, coming in July.
Four new series, four boundary-breaking tales to experience. New fans will love the wide range of stories and genres, while Valiant superfans will make new discoveries about their favorite characters. BREAKTHROUGH will propel Valiant into its breathtaking second half of 2019, featuring surprises, returns, and reveals that longtime fans have been demanding!
---
Publisher – Valiant Entertainment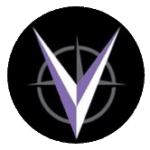 `