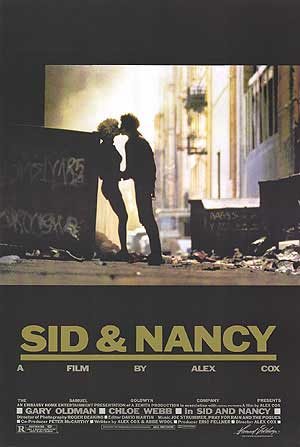 March is coming to its end. And with that, the month long series of the career and success of Gary Oldman will be reaching its conclusion. Each post so far has covered a movie wherein a certain point of Gary's career as an actor was changed by the role. Dracula, Norman Stansfield, George Smiley, etc. Now it's time to look at where it all started, the part and film that gave the man his big break in the motion picture industry. With that, the time travel trip today is back to 1986. The year of the Challenger space shuttle incident, Queen's final tour with Freddie Mercury, and the year comics changed with the release of Batman: The Dark Knight Returns, Watchmen, and book one of Maus. Today's focus, however, is on the release of the biopic movie Sid and Nancy, chronicling the relationship of Sex Pistols bassist Sid Vicious and Nancy Spungen. It is thanks to that movie, the world was introduced to Gary Oldman and his race to stardom was begun.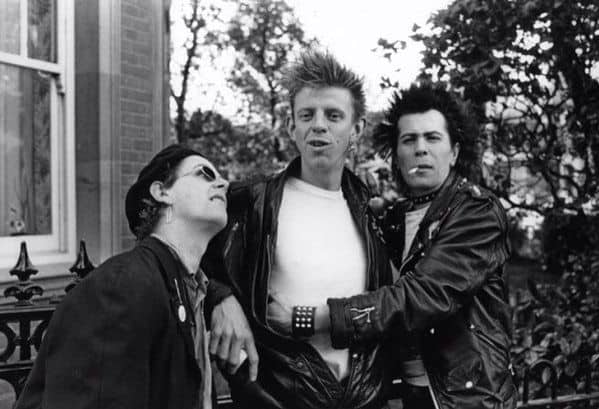 Not many people may know who Alex Cox is. Before sitting down to write a piece about this film, this movie-lover had certainly never heard of him, let alone that he is responsible for Gary Oldman's big break. In spite of the fact that Sid Vicious had only been gone from the world a handful of years, Alex was felt obligated to make the movie as revealed in an interview some years later:
I'm glad we made it. Because in the mid-80's there was the threat of a rival Sid & Nancy film – a Madonna vehicle, with Rupert Everett, financed by a Hollywood studio. This was before Rupert Everett was a good actor. I felt under an obligation to struggle against that studio project, fearing it would be even worse than mine.
In spite of the potential for failure, Sid and Nancy has remained a beloved film by many. This in great part thanks to Gary Oldman's being cast as Sid Vicious. One of the things is that it's not just the look, and even being able to somewhat sound like Sid while singing. There is the capturing of his essence, his mannerism, who Sid Vicious really was. To truly sum up this casting choice, here's another quote from Alex from the same interview (quoted above), regarding his pick of Gary:
Gary was an authentic Bermonsey boy – from the same part of London, the same world as Sid – and he really understood the ambitious aspect, the desperate need to get out of South London at all costs…
It is sometimes still hard to wrap one's head around the idea of an actor with so many successes under his belt and so many amazing roles, starting out playing a deceased punk rocker who lived hard and fast and fell so quick. And yet, there it is. Cinematic history captured for all time on film and preserved in digital space. Critics praised the movie when it came out, especially Gary Oldman's performance. One of the most noted reviews comes Roger Ebert when he appeared on The Late Show Starring Joan Rivers:
"I tell you who definitely won't be [Oscar] nominated – and should be, and that's a young British actor named Gary Oldman, who plays Sid Vicious – the punk rocker – in Sid and Nancy. And he's going to fall prey to the Star 80 syndrome, which is why Eric Roberts wasn't nominated [as Paul Snider]: Hollywood will not nominate an actor for portraying a creep, no matter how good the performance is." (4:18-4:35 above).
Every person who has made it big in Hollywood had to start somewhere. A "humble beginning," playing a part that seems so beyond what anyone wants to do, can lead to great triumphs in the world of movies and fame. So take some time today or even this week, to sit down and view and appreciate where it all began. Gary Oldman playing a beloved punk rock icon and starting down the road that has lead to stellar work and now, even an Oscar. So give three cheers for Gary as Sid Vicious, because if someone was gonna bring the noise and rock the screens, might as well be him.