Paksenarrion Dorthansdotter may be the daughter of a humble sheep farmer in the far north end of the kingdom, but she dreams of so much more. After refusing her father's orders to do the sensible thing and marry the pig farmer down the road, Paks, runs away to join a band of mercenaries, dreaming of daring deeds and military glory. But life in the army is different than she imagined, and her daydreams at first seem to be turning to nightmares. But Paks refuses to let her dreams die—and does her duty with honor and integrity. Her path is an arduous one, but it will transform her into a hero remembered in songs, chosen by the gods to restore a lost ruler to his throne.

The Compton Crook Award‑winning first novel from Nebula‑winning author Elizabeth Moon. The first in the Paksenarrion Trilogy—now with an all‑new introduction by the author.
When I found Sheepfarmer's Daughter in my monthly bag of Baen publications, I practically did a jig. This is a reprint of the first book in the 'Deed of Paksenarrion' trilogy. I have an old, well-worn copy of the omnibus that is over twenty years old and it continues to be one of my favorite books. In my opinion, this series is one of Elizabeth Moon's greatest works. Coincidentally, Sheepfarmer's Daughter is also her first published novel from 1988.

Paksenarrion is the 18-year-old daughter of the farmer Dorthan, so her hand has been promised to the local pig farmer. Instead of being forced into an unwanted marriage, Paks chooses to run away. Based upon the stories of adventure she's heard from an older cousin, she's decided to join a company of mercenary soldiers.
What makes this book unique and stand out to me the most was that this was one of the first fantasy novels with a strong female protagonist in a fantasy world. This wasn't another female magic caster or healer, this was a warrior and probably one of the first out there. Definitely one of the first I had read.
This book takes you through Paks' training and the beginning of her life as a soldier. You meet friends and enemies, and witness experiences that mold her. You can feel the camaraderie build in the squad as they train and battle together. At times, this book can be slow-paced as Moon takes you through some the more mundane training details, but the payoff is well worth it.
This is a fantasy world, but a much more mundane fantasy world than many have come to expect. Elves and dwarves exist, but are not often seen. Magic also exists, but it is expensive and rarely used for, or around, common foot soldiers. One detail that throws off a lot of people is the fact that Paks has a complete disinterest in sex, even as a teenager. It was several years before I put it together, but the character is a well-written asexual, she has no interest in either sex. She didn't take a vow of celibacy, she just doesn't care about sex and sexuality.
In my opinion, this is a fantastic, well-written piece of fantasy that carries through generations. I look forward to reviewing the rest of the series.
I should only give this novel 4.5 stars because of the areas that drag, however due to this book's uniqueness at the time of its writing, I am going to give it a full five stars. This is a book I will drag with me when they put me in the retirement home.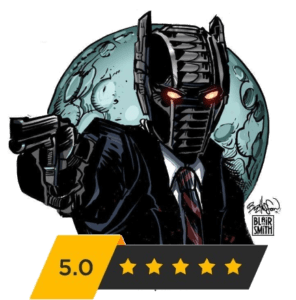 Written by:  Elizabeth Moon
Cover Art by Stephen Hickman
Published by Baen Books
---
---
How we rate our Books
1 = We finished the book with effort
2 = Readable, but more fluff than substance
3 = Good
4 = Pretty Good and worth passing on to your friends
5 = We couldn't put the book down