There are a lot of things going on in this world – things are tough right now. In the pop culture world, conventions are being cancelled, which means a lot of people are losing their income sources.

One thing that PopCultHQ.com can do is help some of the vendors and crafters affected by the cancellation of shows by helping promote some of their items.
RELATED: Vendor Support: Day One – Check Out Some Great Geeky Items (3/19/20)
I've asked vendors to give me a picture of one item, a link, price, and description.

We are going to try and do a daily article of geek-related items you could have gotten at one of these many conventions.

NOTE: All descriptions and pictures are provided by the vendors themselves
---
Wayward Sons lantern with 4 unique etched glass panes! Only $40 plus shipping!
https://everydaygeekglass.com/…/wayward-sons-lantern
---
Alkemie & Artistry's Shadowbox of the story 'The Deathly Hallows' $70/shipped – email alkemieandartistry@gmail.com since they will be made per order.

---
---
---
https://www.etsy.com/…/kipsworld-fantasy-trading-cards… 
Trading cards, set of 12. All work is my own. This sets features pop culture icons: Iron Man, Huntress, Lady Mechanika, Suicide Squad Harley Quinn, Iron Man (full body), classic Captain Marvel, DC52 Wonder Woman, Shi, Witchblade, Dark Phoenix, Wonder Girl, Arkham Harley Quinn.
---
 Popcycled Baubles – (comment on page post to claim.)
Hand-poured resin over an upcycled vinyl record, center features an upcycled piece of comic art – also covered in resin. Completely one-of-a-kind. $60 shipped.
---
Stained glass dragon adoptions, $45, free shipping.
(Please note, these are handmade by me personally; earlier this year, someone in Vietnam stole my photos and was scamming people, but these are the real thing, as seen in person at cons in the southeast.)
https://www.etsy.com/…/dragon-hanging-stained-glass-sun…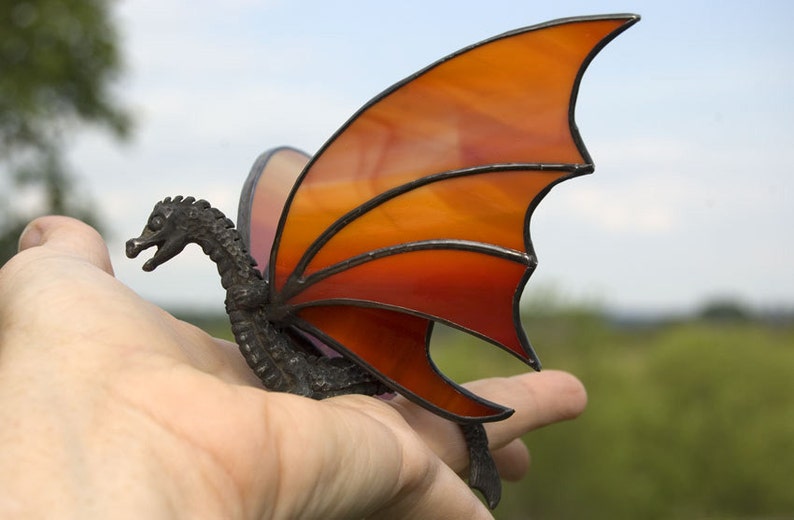 ---
---
---