On Wednesday, July 31st, Valiant Entertainment has the penultimate issue of the exciting new series PUNK MAMBO!
What could be powerful enough to control a god? A new enemy comes to bloody light as writer Cullen Bunn (Venom) and artist Adam Gorham (Rocket) unleash a kickass issue that's perfect for fans of spectacular supernatural mayhem and characters who love telling other people to sod off.
PUNK MAMBO #4 (of 5)
~
~
$3.99 | 32 pgs. | T+
On Sale JULY 31st
~
Punk Mambo faces off against Azaire's right hand, Renaud! What does Azaire want with the loa he's collected? Punk Mambo and Josef's relationship continues to evolve! Sex magic may or may not be involved. But voodoo dolls definitely are.
~
VARIANT COVERS
PREVIEW PAGES
---
Publisher – Valiant Entertainment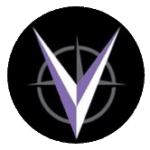 `
`
`
`
`