On Wednesday, June 26th, Valiant Entertainment has the third issue of the exciting new series PUNK MAMBO!
What could be powerful enough to control a god? A new enemy comes to bloody light as writer Cullen Bunn (Venom) and artist Adam Gorham (Rocket) unleash a kickass issue that's perfect for fans of spectacular supernatural mayhem and characters who love telling other people to sod off.
PUNK MAMBO #3 (of 5)
~
~
$3.99 | 32 pgs. | T+
On Sale JUNE 27th
~
Uncle Gunnysack: 1, Punk Mambo: 0!

`

Punk Mambo wants revenge. Best of luck to anyone standing
in her way. Prepare yourself for some mystic mayhem!
~
VARIANT COVERS
PREVIEW PAGES
---
Publisher – Valiant Entertainment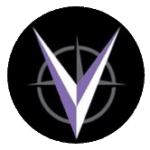 `
`
`
`
`