On Wednesday, June 12th, Valiant Entertainment is releasing the next issue of THE LIFE AND DEATH OF TOYO HARADA! What happens to Toyo Harada's forces after the last issue's literally explosive cliffhanger? Believe it or not, things are about to get even more chaotic! Harada's allies have to face an enemy within their headquarters as the multi-national anti-Harada forces move in on them, too. Plus: Take a psychedelic trip back to '69!
Here's a look at the #NCBD release from Valiant this Wednesday!
~~~~~
THE LIFE AND DEATH OF TOYO HARADA #4 (of 6)

Written by Joshua Dysart
Art by CAFU, Diego Yapur
Colors by Andrew Dalhouse, Diego Rodriguez
Letters by Dave Sharpe
Cover A by Mico Suayan w/ Diego Rodriguez
Cover B by Ken Lashley w/ Ulises Arreola
Cover C by Nen Chang
Pre-Order Edition Cover by CAFU w/ Andrew Dalhouse
On sale June 12th, 2019
$4.99 | 40 pgs. | T+ | Full Color
Wait, did THAT really just happen in the last cliffhanger? Oh, man… Can Toyo's team recover or will they ever be the same again? Trust us, you don't want to miss the acclaimed limited series about the world's most powerful man.
VARIANT COVERS
PREVIEW PAGES
---
Publisher – Valiant Entertainment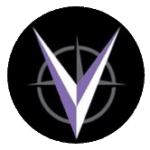 `
`
`
`
`