On Wednesday, April 10th, Valiant Entertainment has the fifth electrifying issue of LIVEWIRE! Blockbuster artist Kano (QUANTUM AND WOODY!) joins dazzling writer Vita Ayala (The Wilds, Submerged) on the series which kicks off an all-new story arc – GUARDIAN!
Here's a look at the #NCBD release from Valiant this Wednesday!
~~~~~
LIVEWIRE #5

Written by Vita Ayala
Art by Kano
Letters by Saida Temofonte
Cover A by Kenneth Rocafort
Cover B by Will Conrad
Cover C by Grey Williamson
Pre-Order Edition by Khary Randolph
On sale April 10, 2019
$3.99 | 32 pgs. | T+ | Full Color
New story arc! "GUARDIAN," Part 1
Investigating the disappearance of a young psiot girl, Livewire stumbles upon OMEN's answer to the psiot "problem," a facility where young psiots are taken and taught to control their powers. Is this facility the safe haven Livewire's dreamed of or is there something more sinister to this sanctuary?
VARIANT COVERS
PREVIEW PAGES
---
Publisher – Valiant Entertainment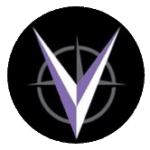 Valiant Entertainment, a subsidiary of DMG Entertainment, is a leading character-based entertainment company that owns and controls the third largest library of superheroes behind Marvel and DC. With more than 80 million issues sold and a library of over 2,000 characters, including X-O Manowar, Bloodshot, Harbinger, Shadowman, Archer & Armstrong, and many more, Valiant is one of the most successful publishers in the history of the comic book medium. Valiant consistently produces some of the most critically acclaimed comics in the industry and has received numerous industry awards and accolades, including a Diamond Gem Award for Comic Book Publisher of the Year. For more information, visit Valiant at the links below.
`
`
`
`