PopCultHQ received an advance review copy of TALES FROM THE WORLD OF MONSTER MATADOR #1 from 2510 Press & Half Evil Comics. Available Wednesday, March 27th, the creative team for this issue features writing from Steven Prince & Rylend Grant, art/letters from Steven Prince, and colors by Iwan Joko Triyono.
Here's PopCultHQ's spoiler-free review of…
Tales from the World of Monster Matador #1
Writers:
Rylend Grant
Steven Prince
Artists:
Steven Prince (Art/Letters)
Iwan Joko Triyono (Colors)
The near future. The world has been overrun by monsters. Cities have been destroyed, countless lives have been lost. People have come together to try and rebuild, but the monsters are never far. They strike often and with little warning. Fortunately there are those whom have risen to challenge them.
---
PopCultHQ's Comic Book Review:
TALES FROM THE WORLD OF MONSTER MATADOR #1

Prior to reading this issue to review, I checked out a few issues of the MONSTER MATADOR series. From first glances, I wasn't sure what to expect. The artwork seemed a bit crude, also black & white (of which I'm not particularly a fan), but I dove into the first of three digital copies, as I was eager to see what this world entailed. Almost immediately I found myself laughing and becoming immersed into this "not your ordinary" comic book. The MONSTER MATADOR series is a throwback to a time where comic books were just simply fun. Amusement at all levels, not bound to a publisher's demands or direction. A comic book creator with expressive freedom at telling a well-thought out tale. It's like reading a story that's part spanish soap opera and part superhero adventure, peppered with humor throughout.
This issue, or perhaps epsiode (?), is entitled "The Darkest Knight Returns," and expands upon the world creator Steven Prince has established and envisioned for his Spanish Caped Crusader.
Writing:
With two writers on an issue of a comic book, it can be difficult to determine who to credit for specific areas. But adding Rylend Grant to this world can only benefit the MONSTER MATADOR franchise, as well as fans who have been following the series. A fan of the series himself, Grant pairs nicely with Prince's writing style. While reading along, you get the sense that Steven and Rylend had a huge laugh session together one night, tossing out ideas and favorite lines and/or scenes from which to pull from the theatrical Batmen. As if all the things you wish were said, or pointed out from those films, finally have a medium of which they can poke fun. The timing and subtle (well, okay, maybe not 'subtle') nods add a lot of weight and value to the narrative. The transitions and segues are quite seamless, bridging the gap between the actors who have worn the famous cowl. It's an enjoyable kind of silly you wish was seen more often in the industry.
Art:
First off, I tip my hat to Steven Prince. Being a comic book creator can be challenging in and of itself. But to imagine this world, this story to tell, and then tackle writing, interior art, and letters in a Ray Fawkes abstract kind of way always gets mad respect from me.
Though not highly detailed, the illustrations still pull off some impressive feats in capturing iconic, instantly recognizable poses and striking likenesses of the well-known actors. Prince also has fun inserting little quips and subtle comedic jabs in the scenery and backgrounds (just as he has in the MONSTER MATADOR title). Nothing Batman-related is safe! That's a good thing as it makes your eyes and mind spend a bit more time on each panel, taking it all in, which results in a seemingly lengthier issue than the page count would suggest.
Colors:
Grant's colorist on his hit political thriller ABERRANT (from Action Lab: Danger Zone), Iwan Joko Triyono joins the team and gives this world of MONSTER MATADOR the colors it needs. Not to take anything from the black/white issues of the original series, this From the World of… story requires an ominous tone. Just like in pages of BATMAN or in the films which his name bears, this issue faces a city (and country) in darkness and despair. Iwan delivers that mood in spades. Not only that, his warm and softer hues add a remarkable amount of depth to Steven's line work. As much as Prince nails the imagery of the Bat-celebs, Triyono comes in to help truly flesh them out. Certainly a great compliment to Prince's vision.
PopCultHQ's overall assessment:
TALES FROM THE WORLD OF MONSTER MATADOR gives off a feel like a Robert Smigel SNL animated short combined with the former (and living) Batman actors seeking Bat-redemption (be it for fame or a sense of altruism). That alone screams comedy gold. But it's an amusing look at what happens to those actors who held such fame thanks to an iconic comic book character, and how hanging up the cape may really have affected them psychologically after the fact. Do they still carry that sense of needing to save their city from chaos and destruction even when the cameras and lights shut off?
What was most impressive to me was how much was seemingly packed into such a short story. It's an entertaining romp filled with film and popular culture references and nods. I dare anyone not to smile and chuckle as they bear witness to the witticism. The title had me curious, the inclusion of Batman had me interested, the storytelling had me intrigued and laughing. By the end, TALES FROM THE WORLD OF MONSTER MATADOR #1 had me. I'm excited for the continuing adventures!
PopCultHQ's Rating:
4.5 out of 5 Stars
Tales From the World of Monster Matador #1 will be available for download March 27th, 2019 via www.monstermatador.com and www.amazon.com. A limited print edition will be available on www.monstermatador.com. Be sure to follow MONSTER MATADOR on Twitter!
Tales From the World of Monster Matador Trailer
---
Be sure to follow the creative team!
Writer – Rylend Grant
`
`
`
`
`
Writer/Artist – Steven Prince
`
`
`
`
`
Colorist – Iwan Joko Triyono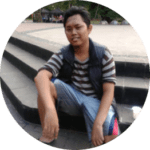 `
`
`
`
`