Available this Wednesday, October 31st on New Comic Book Day is the fifth issue of AfterShock Comics' LOST CITY EXPLORERS! Explore science fiction and archeology in this new adventure series by Zack Kaplan (Eclipse, Port of Earth) and Alvaro Sarraseca (Magnus, Turok).
Here's a look at the cover, storyline and preview pages for this week's
new release from AfterShock Comics on New Comic Book Day…
~~~~~~~
The Lost City Explorers #5
Written by Zack Kaplan
Art by Álvaro Sarraseca
Colored by Dee Cunniffe
Lettered by Troy Peteri
Cover by Rafael de Latorre, Marcelo Maiolo
Hel Coates, her brother and our teenage urban explorers have journeyed through underground New York City on a journey to find the Lost City of Atlantis…and Hel's missing father along with it. Now, they've reached their destination.
As the first story arc comes to a close, our teenage urban explorers must face the threat of a supernatural guardian and corporate mercenaries, while Hel travels through the mysterious portal—beyond which is anyone's guess.
~~~~~
PREVIEW PAGES
---
T H E ~ C R E A T I V E ~ R E V O L U T I O N ~ S T A R T S ~ H E R E !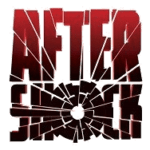 `