PopCultHQ received an advance review copy of SENTRY (2018) #2 from Marvel Comics. Available July 25th, 2018, the creative team for this series features writing from Jeff Lemire, art from Kim Jacinto & Joshua Cassara, colors by Rain Beredo, and lettering from VC's Travis Lanham.
RELATED: [Comic Book Review] SENTRY (2018) #1 from Marvel Comics
Here's PopCultHQ's review of…
SENTRY (2018) #2
Writer: Jeff Lemire
Artists: Kim Jacinto & Joshua Cassara
Colorist:  Rain Beredo
Letterer: Travis Lanham
Cover Artist: Bryan Hitch
In Shops: July 25th, 2018
SRP: $3.99
Someone or something has invaded Sentry World, and now Bob Reynolds finds himself in a race against the clock to try and stop the mystery invader before he can unravel everything the Sentry has worked so hard to build. But if Bob fails, the Void will be set free and the Marvel Universe will be torn apart. Can the Sentry save the day, or has Bob failed once again to contain the monster within?

PopCultHQ's Comic Book Review:
Sentry #2
So as I gave the rundown and my opinion of last month's Sentry #1, I thought I would follow it up this month with issue 2. And let me tell you right now, issue 2 does a complete 180 of the letdown of issue 1.
Writing:
I have to admit, issue 2 filled me with so much excitement, I went and read it twice! Though I could barely read the first issue and didn't enjoy it as much as this, Jeff Lemire wastes no time getting this story going! I can now appreciate issue 1 in hindsight for what Lemire does here.
We open with a replay of the same Void invasion as before in the fictional world of the Confluctor as Sentress discovers that Cloc has been destroyed and Scout and Watchdog murdered by the villainous Cranio!
Cranio is Sentry's oldest nemisis next to the Void. He is the man with the tri-level brain. His history and identity are literally unknown. It's obvious he is not part of the Confluctor scenario and the havoc he is bringing to the make-believe world of Bob Reynolds is on massive scale of wanton destruction, as he simply is destroying everything Bob and Sentry ever held dear.
Meanwhile outside, Bob frantically seeks out help. He has only one hour and thirty minutes until the Void will come for him in reality. Unless he can find the stolen Confluctor and use it to live out another Sentry scenario and keep the darkness, the Void, inside him and at bay.
Bob seeks out Billy, his one-armed friend who use to be his sidekick, Scout. He tells Billy the Confluctor has been stolen and he can't find Doctor Strange and Tony Stark isn't returning his calls. Billy takes offense and makes Bob admit he is only coming to him because the big guys are unavailable. Billy leaves Bob out in the cold (literally), turning his back on him. Bob is left alone and with time running out.
As Bob wanders aimlessly trying to reach anyone who can help him, Misty Knight jumps him and knocks him out. Bob awakens in a bunker, confronted by Misty and Tony Stark. Stark epxlains that they are in a bunker built to contain Sentry and right now it was Bob's new home. Tony also explains to Bob that the probation period with the Confluctor was just a test; it was something that wouldn't work in the long run but they let Bob try his best because he was their friend. Bob's whole existence is to be locked away to protect Earth for the Void and the damage Bob can do on his own.
As the two argue, Bob transforms into Sentry again for the first time in almost a decade. He tells Tony that something didn't feel right, that the change went wrong this time, very wrong. Bob learns first-hand what is wrong as Sentry is outside in the real world and Bob is flung back into the Confluctor. He arrives just in time to watch Cranio murder Sentress, whose last words are that she is real, as Cranio reveals the truth to her and then turns his attention to Bob.
We cut to Billy leaving work and arriving home. We see that Billy is in possesion of the Confluctor and hooked to the device is a drooling husk of a man, whom Billy refers to as Cranio. We learn that Billy wishes to become the new Sentry. As to why or how, well, that's a cliffhanger for you!
Art:
I'm not feeling Kim Jacinto and Joshua Cassara this issue. I remember not being too thrilled with the art in issue 1 either. The best way I can describe it is their style is far too dirty. There's a lot of unnecessary line work in each panel which detracts from the action that is happening per panel. Perhaps in time their work will grow on me.
PopCultHQ's overall assessment:
I liked it. I'm willing to check out issue 3, if only so I can find out who Cranio might be. It's obvious Billy knew who his real world counterpart was. As I understand it, each of the characters in Bob's make-believe Sentry world were based on real people in the real world. Billy was actually once Scout, while Jenny was actually Sentress. The issue answers some of the questions from the first issue but also gives us way more to ponder, such as Billy, given his somewhat venomous attitude in issue 1. I can see where he would be the one who is plotting against Bob Reynolds. All he wants is to matter again, missing his one arm can't be helping matters for him, and seeing Bob run to the real heroes like Doctor Strange and Iron Man over him has to hurt.
PopCultHQ's Rating:
4.5 out of 5 Stars
Wow, Christian, that's 2 & 1/2 stars more than you gave issue 1. Why is that? Well, this issue was a roller coaster. It starts off with some action, gives us some drama and even intrigue. Even though the art is a bit distarcting, the page where Bob becomes Sentry again is amazingly done, you can almost see an "Oh shit" look on Stark's face as he stands back amongst the transformation. And the cliffhanger. I sort of imagined Billy stole the Confluctor but not for anything malicious, perhaps just to become Scout one more time but nah brah, Billy is down right savage in this! If you skipped issue 1, run out and snag it while you can and grab this one while you're at it!
SENTRY #2 can be purchased on ComiXology and available
at your local comic shop and online retailers on Wednesday, July 25th!
---
Be sure to follow the creative team!
Writer – Jeff Lemire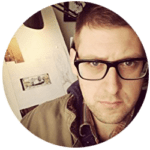 `

`
Letterer – Travis Lanham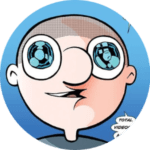 `
`
`
`
`
Publisher – Marvel Comics
`
`
`
`