PopCultHQ received a review copy of MAGE: THE HERO DENIED #10 from Image Comics. Available July 18th, 2018, the creative team for this series features writing and art from Matt Wagner, colors by Brennan Wagner, and lettering from Dave Lanphear of A Larger World Studios.
Here's PopCultHQ's spoiler-free review of…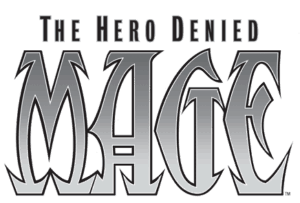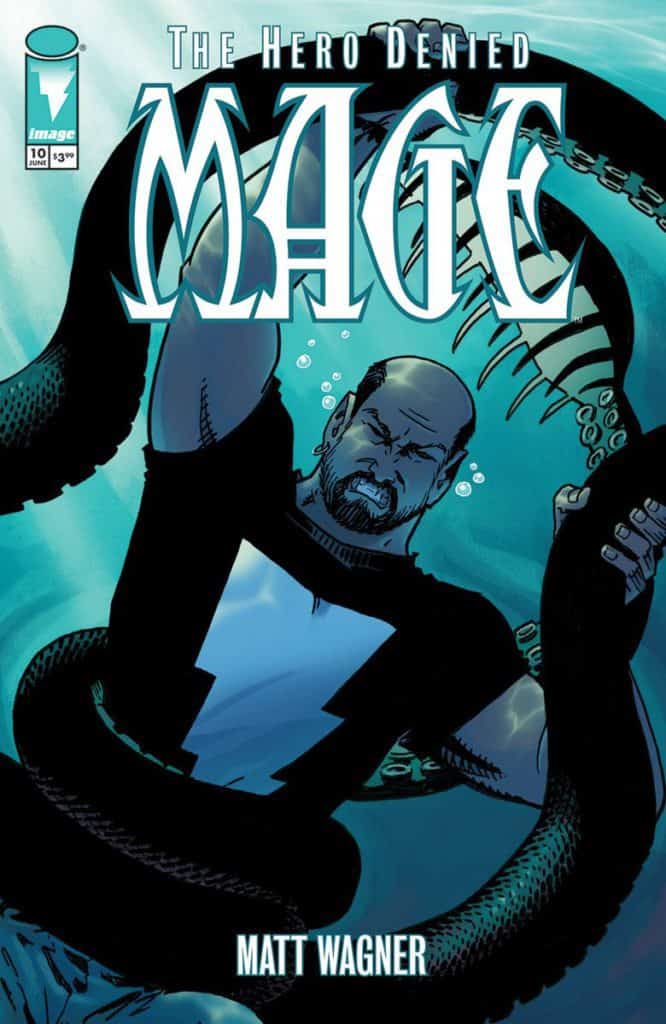 MAGE: THE HERO DENIED #10
Writer: Matt Wagner
Artist: Matt Wagner
Colorist: Brennan Wagner
Letterer: Dave Lanphear
Cover Artist: Matt Wagner
In Shops: July 18, 2018
SRP: $3.99
With his family torn apart and their home destroyed, Kevin Matchstick is left to his own limited resources to try and save them all. Delving deep, he seeks an artifact that will help provide protection for his daughter, even as Magda and Hugo take steps to escape their luxury prison cell.
---
PopCultHQ's Comic Book Review:
Mage: The Hero Denied #10
Writing:
There's a real heaviness about issue #10. Matt has all sides preparing for the coming war. Kevin and his daughter, the Umbra Mother and her children, not to mention Magda and Hugo. It's crystal clear that lines will be drawn in the sand, battle lines. Matt is going to bring magical combat down upon the lives of the Matchstick family and their enemies, and the outcome is sure to be one of monumental proportions.
Art:
Matt's art reflect that heaviness also present in the script. Readers will be able to see it especially in the moments between Kevin and his daughter and the Umbra Mother. Honestly, it's highly present with Umbra Mother most of all. This is a villain who is dumping all her resources and power into this final conflict with Kevin. That means as much as Kevin has to lose, so does Umbra Mother. And it's clear things will be explosive.
Different changes in scenery mean different color styles and choices from Brennan. He gives fans some really beautiful work here that gives a calming, yet vibrant effect. It solidifies Matt's artwork within the pages of this book. Makes it feel like one could reach out their hand and be within the pages of the comic.
For the past 9 issues, Dave has stepped up again and again as letterer. Issue #10 is no exception to that stepping up. He approaches each book with dedication, professionalism, and care. Doesn't matter what character he is lettering. Plus, here he gets to be a bit creative (see page 17). Trust this reviewer when he says, it's another ball-park win for Dave.
PopCultHQ's overall assessment:
All of it is coming to an end. A few more issues and the last chapter of Mage closes. While it's not present within the script or art elements, there is an air of solemnity here. Because it means that as Kevin and the others ready themselves, it's going to be over soon. Almost too soon.
PopCultHQ's Rating:
5 out of 5 Stars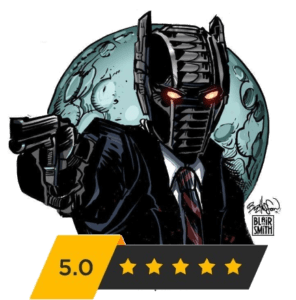 MAGE: THE HERO DENIED #10 can be purchased on ComiXology and available
at your local comic shop and online retailers Wednesday, July 18th!
---
Be sure to follow the creative team!
Writer- Matt Wagner
`
`
Colorist – Brennan Wagner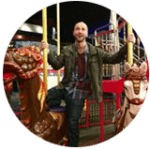 `
`
Letterer – Dave Lanphear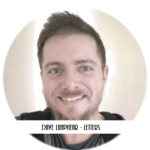 `
`
Letterer – A Larger World Studios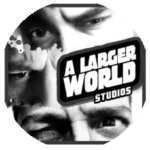 `
Publisher – Image Comics
`
`
`