PopCultHQ received an advanced review copy of BLOODSHOT SALVATION #11 from Valiant Entertainment. Available July 11th, 2018, the creative team for this series features writing from Jeff Lemire, art from Doug Braithwaite, colors from Jordie Bellaire, and lettering from Simon Bowland.
Here's PopCultHQ's spoiler-free review of…
BLOODSHOT SALVATION #11
(NEW ARC! "THE BOOK OF REVELATIONS" – PART 2)
Written by Jeff Lemire
Art by Doug Braithwaite
Colors by Jordie Bellaire
Letters by Simon Bowland

Cover A by Kenneth Rocafort
Cover B by Renato Guedes
Bloodshot Icon Variant by Whilce Portacio
Pre-Order Variant by Ryan Bodenheim
$3.99 | 32 pgs. | T+
On Sale JULY 11th
Time to kill!
To save his daughter's life, Bloodshot brokered an unthinkable bargain…and has been thrown forward two thousand years in the future to 4002 A.D.! But preserving life requires a sacrifice…and now, he's on the hunt to take out the one man standing between him and the safe return of his family! Too bad the only thing standing in his way is…Bloodshot? When the 41st century's Bloodshot finds out Ray Garrison has come to town, all hell is bound to break loose! Eisner Award winner Jeff Lemire (Black Hammer) and master storyteller Doug Braithwaite (X-O MANOWAR) are about to pull the pin on the next explosive chapter of "THE BOOK OF REVELATIONS" with a centuries-spanning gunfight for the ages!
VARIANT COVERS
---
PopCultHQ's Comic Book Review:
Bloodshot Salvation #11
Writing:
Jeff's bringing everything to a major turning point with this issue. Threads are tied up from earlier parts of the story arc. Readers see a major twist in Ray's mission to return to home and his family. Magic and Jessie and Rampage meet up (as they did at the beginning). A climatic and epic ending is on the way and this is just the opening prologue, straight from the marvelous mind of Jeff Lemire.
Art:
Doug Braithwaite. A name well-known to many out in the comic book community. And now Doug is teaming up with Jeff for this issue of Bloodshot Salvation. This means smooth character designs, detailed backgrounds, and many moments of epic/explosive action. There's nail-biting action on every page thanks to Doug's art, which makes this book all the more enjoyable.
Jordie jammed out with more color magnificence. Each and every page is bursting with so much bright and appealing color. However, there are a few examples of Jordie's excellent colorist skills that this reviewer would like to point out. For well lit-scenes (such as on pgs. 5-7), certain objects are more colorful than their surroundings. The lights of the cityscape, even a swirl of dust in an alley. And especially a particular item Ray picks up seems extra colorful. This adds significance because of its purpose in the plot, courtesy of Jordie.
Simon's closing in on the gap to lettering the grand finale of Bloodshot Salvation. He puts so much emotion and depth into this book. Maybe even more so than the previous issues. It's as if he senses what is going to happen, what earth-shattering epic will be wrapped up here. Therefore, especially with all the dialogue and struggle Ray is going through to get back home, raw emotion just seems to drip from the words here. Makes a person wonder, what's Bowland going to do for that final book.
PopCultHQ's overall assessment:
Action, suspense, emotional upheaval. Nail-biting anticipation of what will be coming next. All of this and more gets delivered within these pages. Ray is closing in on the means to get home to his loved ones. And Magic and Jessie are finding themselves in a serious situation. What will happen? Will there be any sort of happy ending? It's a safe bet that there's a lot to except in here and in the final issue.
PopCultHQ's Rating:
5 Out of 5 Stars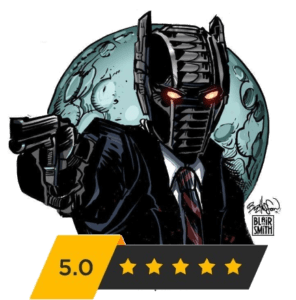 BLOODSHOT SALVATION #11 can be purchased on ComiXology
and available at your local comic shop and online retailers Wednesday, July 11th!

---
Be sure to follow the creative team!
Writer – Jeff Lemire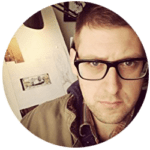 `

`
Artist – Doug Braithwaite
`
`
Colorist – Jordie Bellaire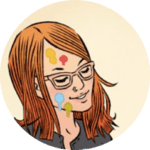 `
`
`
`
`
Letterer – Simon Bowland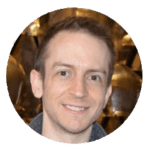 `

Publisher – Valiant Entertainment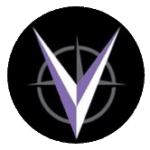 `