PopCultHQ received an advanced review copy of ARCHIE'S SUPERTEENS VS CRUSADERS #2 from Archie Comics. Available July 25th, 2018, the creative team for this series features writing from Ian Flynn, David Williams, and Gary Martin, art by Kelsey Shannon, David Williams, and Gary Martin, and letters by Jack Morelli.
Here's PopCultHQ's spoiler-free review of…
ARCHIE'S SUPERTEENS VS CRUSADERS #2
On Sale Date: 7/25
32-page, full color comic
$3.99 U.S.
Archie Comics' two superhero teams THE SUPERTEENS and THE MIGHTY CRUSADERS face off against the evil Dr. Zardox in the conclusion to this epic two-issue crossover event!
RELATED: [Comic Book Review] ARCHIE'S SUPERTEENS VS CRUSADERS #1 from Archie Comics
---
PopCultHQ's Comic Book Review:
ARCHIE'S SUPERTEENS VS CRUSADERS #2
Writing:
It's can sometimes be hard to successfully wrap up a miniseries. But together, not only do Ian, David, and Gary pull it off, they pull it off in style. There is the perfect amount of everything: action, banter, solid humor from Archie and the Superteens. Hopefully these 3 creators will reunite again in the future, to craft another Archie/Crusaders epic crossover to warm the hearts of devoted Archie readers everywhere.
Art:
To provide balance is the artwork, just as stylish and fantastic as in issue #1. There are certainly a lot more close-ups on things like facial expressions and action though. Some really sweet panels where the battle between the Superteens, the Crusaders, and Zardox gets really intense. Just goes to show, having 3 talented and genius artists working together really pays off. Hats off to Kelsey, David, and Gary.
To round out a great miniseries, Jack brings it on home big time. Both issues 1 and 2 have allowed Jack to show off the skills he has as a letterer. Dialogue from Archie and company, the Crusaders, the villains. All of it a rich tapestry of words and action sounds to add flavor to these comics. Should the creative time come back for more, this reviewer hopes they bring Jack back too.
PopCultHQ's overall assessment:
It's sad to see this series wrap up. So many things about it made it so wonderful to read: its scripts, artwork, the letters, the super nostalgic high it gives off. But there is still hope for it to carry on. So for now, all Archie fans, grab this second part of Archie's Superteens vs Crusaders. Make your series complete and bring home something fun to read.
PopCultHQ's Rating: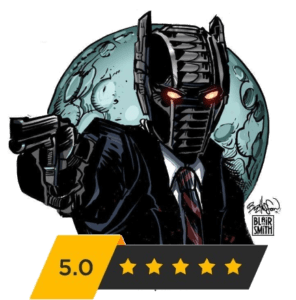 ARCHIE'S SUPERTEENS VS CRUSADERS #2 can be pre-ordered from the link below
and available at your local comic shop and online retailers Wednesday, July 25th!
---
Be sure to follow the creative team!
Writer – Ian Flynn
`
`
`
`
Writer/Artist – David Williams
`
`
`
`
Writer/Artist – Gary Martin
`
`
`
`
Artist – Kelsey Shannon
`
`
`
`
Letterer – Jack Morelli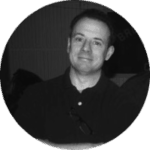 `
`
`
`
`
Publisher – Archie Comics