On Wednesday, June 27th on New Comic Book Day (NCBD), Valiant Entertainment is releasing X-O MANOWAR (2017) #16! New York Times best-selling author Matt Kindt (HARBINGER WARS 2, DIVINITY) and blockbuster artist Trevor Hairsine (DIVINITY) reunite to repel the rising tide of Roman invasion with a compelling new tale of death, fortune, and glory torn from the age of empires!
Here's a look at the #NCBD release from Valiant this Wednesday!
~~~~~
X-O MANOWAR (2017) #16
Written by Matt Kindt
Art by Trevor Hairsine with Brian Thies
Colors by Diego Rodriguez and Jose Villarrubia
Letters by Dave Sharpe
Cover A by Lewis LaRosa
Cover B by Jim Mahfood
Interlocking Variant Cover by Veronica Fish
X-O Manowar Icon Variant by Philip Tan
Pre-Order Edition by Shane Davis
$3.99 | 32 pgs. | T+ | On Sale JUNE 27th
As HARBINGER WARS 2 rages…witness the birth of "BARBARIANS"!
Long ago, on the bloodstained battlefields of centuries past, Aric of Dacia cut a swath through the armies of the ancient world as a brash but cunning warrior – and all without the X-O Manowar armor. Now, the untold story of Aric's swashbuckling youth – and how it unknowingly forged his fate as the defender of 21st century Earth – can finally be told as the man who would be X-O Manowar leaves the Visigoth homeland behind to infiltrate the Roman Empire's gleaming capital from within!
VARIANT COVERS
PREVIEW PAGES
---
Valiant Entertainment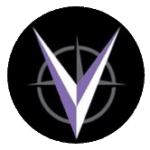 `
`
`