PopCultHQ received an advance review copy of LITTLE GIRL #1 from Devil's Due Comics. Available Wednesday, July 11th on New Comic Book Day, the creative team for this series features writing from Pat Shand, illustrations by Olivia Pelaez, with colors by Fran Gamboa  with J.C. Ruiz, and lettered by Jim Campbell.
Here's PopCultHQ's spoiler-free review of…
LITTLE GIRL #1
Writer: Pat Shand
Artist: Olivia Pelaez
Colorists: Fran Gamboa, J.C. Ruiz
Letterer: Jim Campbell
Cover Artist: Olivia Pelaez

Available 7/11/2018
When a cursed stuffed animal is given to an unknowing victim, the spirit of Abby May, a vengeful little dead girl, lashes out blindly at the living. However, as Abby's bloodlust leads her back to those responsible for her death, she begins to piece together the truth about how she died and how she lived.
This terrifying, emotional powerhouse horror story from Marvel novelist and Destiny, NY creator Pat Shand and artist Olivia Pelaez (Modern Dread, The Kitchen Witch) challenges every ghost story you've ever been told.
---
PopCultHQ's Comic Book Review:
LITTLE GIRL #1
Ezekiel 36:25-26 just received a creepy af twist! Abby May, the titular little girl seen throughout the issue, is creepiness personified. With her The Grudge-like persona and drenched form, there's nothing like a good ol' revenge-filled ghoulish girl to conjure the necessary scare factor of a horror story. But LITTLE GIRL #1 adds other, more personal and intimate fears which the supporting characters experience. Couple those with the little girl's mysterious death and subsequent haunting spree, this debut issue is a fantastic release from Devil's Due. There aren't a whole lot of comic books out today which not only tackle the genre, but do so in a smart, near-cinematic way. LITTLE GIRL #1 sets the stage for what could be a frighteningly-impressive and memorable series with the publisher.
Writing:
Pat Shand has one hell of a frightening tale to tell and in LITTLE GIRL #1, the writer delivers a fantastic first issue filled with fright. The feeling where that authentic fear comes out as you feel yourself tense up as you read from one panel to the next. Shand does an exceptional job pacing the story, as well as in developing the characters. The people actually come across as "real" in LITTLE GIRL: people have weaknesses, have fears, experience lust, but also loss and heartache. Seeing these authentic characters experience these actual feelings while becoming intertwined with the spirit of a hauntingly-chilling dead girl, make for a very full, well-bodied story. Shand will definitely pique your interest and curiosity for subsequent issues.
Art:
If Shand's storytelling doesn't fully grab you, the illustrations from Olivia Pelaez certainly will. Olivia brings a sharp, edgy look with a heavy emphasis on inks. But for a story like this, the inkwork really adds to the overall feel of the narrative. It adds depth, it adds stark contrast at times, it accentuates light sources, but mainly brings another layer of chills. Pelaez also creates some very nice panels, showing off varying degrees of distance and angles to show her range as an artist. Nice pairing with Shand on this project!
Colorists Fran Gamboa and J.C. Ruiz team up again and bring a lot of the feels you'll experience while reading LITTLE GIRL #1. The warmth of the hotel room, the dreariness of the cold, downpouring rain, the powerfully eerie feel of one being submerged in water, and the spooky demeanor from the "little girl." The colorists allow Pelaez's striking art and heavy inks to remain prominent while adding the necessary nuances to bring it to the next level.
Letterer Jim Campbell had his hands full in LITTLE GIRL #1 with all the dialogue and backstory Shand needed to deliver in this first issue. Campbell does an outstanding job of getting all the dialogue in, while placed methodically well as to not detract from the artwork. Though only a few sound effects and caption boxes were needed in this premiere issue, Campbell will assuredly be a vital component in reaching readers through his lettering arsenal and in delivering Shand's story to perfection.
PopCultHQ's overall assessment:
Through each creator's contribution, what LITTLE GIRL #1 delivers is a complete issue of emotion: the relationships issues with Sarah and Damen, the mystery surrounding his alcoholic brother Al, the fear of being alone and noises in the night, and the pure terror Abby May evokes with every appearance. That's a lot of emotions in which one hopes to convey, but through Shand's intelligent storytelling and the artistic team's capturing that essence, the final product makes for an emotional thrill-ride which will ultimately excite you for issue two! Fortunately for me, I have the next issue on-hand and will surely be reviewing it soon!
PopCultHQ's Rating:
LITTLE GIRL #1 can be pre-ordered now directly from Devil's Due,
you can take the pre-order Diamond code below to your LCS,
and will be available for sale on Wednesday, July 11th!
---
Be sure to follow the creative team!

Writer – Pat Shand
`
`
`
`
–
Artist – Olivia Pelaez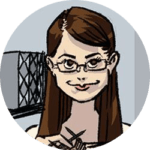 `
`
`
`
–
Colorist – Fran Gamboa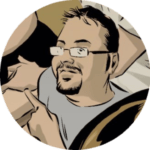 `
`
`
`
–
Colorist – JC Ruiz
`
`
`
Letterer – Jim Campbell
`
`
`
`
–
Publisher – Devil's Due Comics
`


`
`
`