PopCultHQ received an advanced review copy of DOCTOR STAR & THE KINGDOM OF LOST TOMORROWS: FROM THE WORLD OF BLACK HAMMER #4 from Dark Horse Comics. Available June 6th, 2018, the creative team for this series features writing from Jeff Lemire, art by Max Fiumara, colors from Dave Stewart, and letters by Nate Piekos.
Here's PopCultHQ's spoiler-free review of…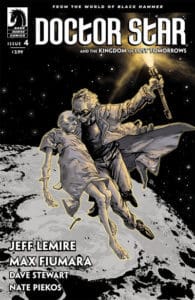 DOCTOR STAR & THE KINGDOM OF LOST TOMORROWS:
FROM THE WORLD OF BLACK HAMMER #4
Writer: Jeff Lemire
Artist: Max Fiumara
Colorist: Dave Stewart
Letterer: Nate Piekos
Cover Artists:
Max Fiumara (Main)
Annie Wu (Variant)
Former hero Doctor Star, desperately trying to save his ailing son, has searched the galaxy to find a cure. When it becomes clear that it may be for naught, he returns home for a long-promised journey with his boy.
* Ties directly into the Eisner-Award winning Black Hammer comic book series and is written by main writer Jeff Lemire.
* Featuring art by Abe Sapien artist Max Fiumara!
---
PopCultHQ's Comic Book Review:
DOCTOR STAR & THE KINGDOM OF LOST TOMORROWS:
FROM THE WORLD OF BLACK HAMMER #4
Writing:
Jeff has outdone himself for the final issue. There is so much raw emotion packed into the pages. In the spirit of great comics of the previous decades, Jeff has spun a fantastic finale to the story (thus far) of Doctor Star. While there are many more tales to be told, here is a conclusion that will have many reaching for tissues and many others going back to the start to re-read the entire series.
Art:
Max's art in issue #4 will evoke as much emotion as Jeff's script. One particular instance is on pages 19 and 20. No words, no dialogue boxes. None of that deep internal thought that has become a mainstay of this series. Only pictures and the colors that go with them. Read through the story, enjoy Max's art, and see why those two pages are the most powerful out of the entire series.
Dave's work as colorist has been tremendous. Each page has been touched by him and his skills. Some of the most evocative of this work is on similar pages wedded to Max's art where there are no words. Just art and color blending together into a seamless harmony.
Nate's work as letterer for the final issue shines out the most. There is so much deep thought generated from his lettering the internal dialogue boxes. It is moving and powerful, the sort of thing one expects more from a play or novel or film. He really hit the nail on the head with all of 'Doctor Star'. If there is ever a follow-up series, he needs to return as letterer and work on this team again.
PopCultHQ's overall assessment:
Over the course of Doctor Star, readers have been introduced to a hero who has flown high and fallen low because of his heroics. Now, see the end of the story and witness a return to grace for Doctor Star and his son. A fitting end to a series that has shown the true measure of what it means to be a hero.
PopCultHQ's Rating:
5 Out of 5 Stars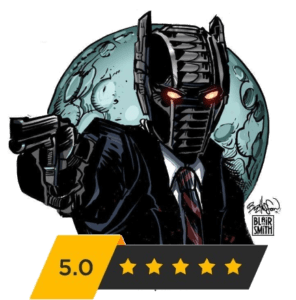 DOCTOR STAR & THE KINGDOM OF LOST TOMORROWS:
FROM THE WORLD OF BLACK HAMMER #4 can be pre-ordered from the links below
and available at your local comic shop and online retailers Wednesday, June 6th!
`
`
---
Be sure to follow the creative team!
Writer – Jeff Lemire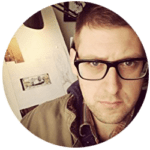 `

`
Artist – Max Fiumara
`
`
`
`
Colorist – Dave Stewart
`
`
`
`
Letterer – Nate Piekos
`
`
`
`
Publisher – Dark Horse Comics
`
`
`