On Wednesday, April 25th, the best-selling independently published ongoing series of 2017 continues its onslaught in X-O MANOWAR (2017) #14 – A STAGGERING STANDALONE MILESTONE and ALL-NEW JUMPING-ON POINT from New York Times best-selling writer Matt Kindt (DIVINITY, Mind MGMT) and blockbuster artist Ariel Olivetti (The Incredible Hulk)! On April 25th, the soldier-turned-emperor at the heart of Valiant's best-selling sci-fi juggernaut ends his galaxy-spanning crusade across the cosmos with a star-studded return to Earth…and sets the stage for the cataclysmic onset of HARBINGER WARS 2, the must-read comics event of 2018!
Here's a look at the #NCBD release from Valiant this Wednesday!
~~~~~
X-O MANOWAR (2017) #14
Written by Matt Kindt
Art by Ariel Olivetti
Cover A by Kaare Andrews
Cover B by Raúl Allén
Variant Cover by Keron Grant 
X-O Manowar Icon Variant by Felipe Massafera
Pre-Order Edition by Renato Guedes
THE MOMENT MORE THAN A YEAR IN THE MAKING! AT LAST – X-O MANOWAR RETURNS TO EARTH!
After a brutal year spent waging war on the far side of the galaxy, Aric of Dacia must now face the one thing he yearned to leave behind: planet Earth. But as the man called X-O Manowar prepares for a world-shaking homecoming, he must come to terms with a savage awakening inside himself…and the obligations that still await him on our world. Just as the forces of HARBINGER WARS 2 – Valiant's seismic 2018 crossover event – begin to vie for Aric's loyalties, a long-awaited reunion might just shatter everything we've come to believe about the fallen warrior-king in control of the universe's most powerful weapon…
VARIANT COVERS
The comics odyssey of a lifetime comes full circle as New York Times best-selling writer Matt Kindt (ETERNITY) and acclaimed artist Ariel Olivetti (Incredible Hulk) begin the countdown to HARBINGER WARS 2 with an inescapable turning point for the Valiant Universe's unrelenting man of war!
PREVIEW PAGES
$3.99 | 32 pgs. | T+ | VALIANT PREMIUM | On Sale APRIL 25th
---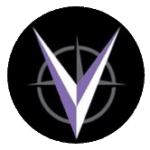 `