Jeff Lemire & Doug Braithwaite Jump to 4001 A.D. for
"THE BOOK OF REVELATIONS" in BLOODSHOT SALVATION #10 – Coming in June!
As first revealed at ComicBook.com, Valiant Entertainment has announced that "THE BOOK OF REVELATIONS"  will begin in BLOODSHOT SALVATION #10 – the FIRST ISSUE of A SHOCK-INDUCING JUMPING-ON POINT  from New York Times best-seller Jeff Lemire (Black Hammer, Animal Man) and superstar artist  Doug Braithwaite  (X-O MANOWAR, Journey into Mystery)! On June 13th, Jeff Lemire's Eisner Award-nominated superhero saga returns to the far, far future of 4001 A.D. for the ultimate meeting of man and machine at the crossroads of tomorrow and today!
BLOODSHOT SALVATION #10
(NEW ARC! "THE BOOK OF REVELATIONS" – PART 1)
Written by Jeff Lemire
Art by Doug Braithwaite
Cover A by Kenneth Rocafort
Cover B by Renato Guedes
Bloodshot Icon Variant by Kim Jung Gi
$3.99 | 32 pgs. | T+ | On Sale JUNE 13th (FOC – 5/21/18)
Two thousand years in the future – in the year 4001 A.D. – the man once known as Ray Garrison is no more…but the microscopic nanites inside him live on. Enter Bloodshot 4001 – a strange, gunslinging echo of Bloodshot's mind, body, and soul that is now more machine than man. But when our century's Bloodshot finds himself delivered to the dawn of the 41st century with one last mission to fulfill, two Valiant legends will finally come face to face…just as the secret revelation that binds them together across the ages will forever reshape Bloodshot's place at the center of the Valiant Universe!
VARIANT COVERS
Featuring the return of the 41st century's futuristic Bloodshot after his first appearance from creators Lemire and Braithwaite during the 4001 A.D. crossover event, Ray Garrison's salvation-seeking odyssey from America's darkest corners and through the Deadside to secure his daughter's safety reaches forward – and past the point of no return – on June 13th! The next stunning chapter starts here as Bloodshot's past, present, and future collide with superstar creators Jeff Lemire and Doug Braithwaite for "THE BOOK OF REVELATIONS" in BLOODSHOT SALVATION #10 – featuring covers by Kenneth Rocafort (Sideways), Renato Guedes (Wolverine), and Kim Jung Gi (Hit-Girl)!
PREVIEW PAGES
But first: Jump on board for a breathtaking experiment in comics storytelling on March 7th with BLOODSHOT SALVATION #7 – the year's most terrifying, most memorable special issue…told entirely in PITCH-BLACK DARKNESS!
BLOODSHOT SALVATION #7
Written & Art by Jeff Lemire
Cover A by Jeff Lemire
Cover B by Raúl Allén
Cover C by Renato Guedes
Interlocking Variant by David Lafuente
Bloodshot Icon Variant by Bob Layton
$3.99 | 32 pgs. | T+ | VALIANT PREMIUM | On Sale MARCH 7th
Deployed into the demonic realm called Deadside in search of a cure for his ailing infant daughter, Bloodshot has lost the one sense he needs most to navigate the land of the dead: his sight. Blinded with only his four-legged ally, Bloodhound, to aid him, Ray Garrison must fight onward as one man against the darkness – even as he is beset from all sides by a horde of inhuman entities that crave only death, suffering, and slaughter…
VARIANT COVERS
On March 7th, everything goes black as visionary creator Jeff Lemire takes the helm for the year's must-read single issue in BLOODSHOT SALVATION #7 – featuring covers by Jeff Lemire (A.D.: After Death), Raúl Allén (SECRET WEAPONS), Renato Guedes (X-O MANOWAR), David Lafuente (Ultimate Spider-Man), and comics legend Bob Layton (Iron Man)!
PREVIEW PAGES
---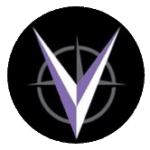 `