Available this New Comic Book Day, Wednesday, October 11th is the latest issue of BABYTEETH. The pulse-pounding new series of 2017 from red-hot writer Donny Cates (Buzzkill, Paybacks, Redneck, God Country) with art from THE REVISIONIST's Garry Brown continues to deliver excitement, a wildly intriguing premise, and breathtaking illustrations. Check out the spiritually-twisted tale this Wednesday as AfterShock Comics releases the next chapter in the antichrist's infancy!
Here's a look at the cover, storyline and preview pages for this week's new release
from AfterShock Comics on New Comic Book Day…
~~~~~~~
Written by Donny Cates
Art by Garry Brown
Colored by Mark Englert
Lettered by Taylor Esposito
Cover by Garry Brown
Diamond Order Code: AUG171123
Available on October 11, 2017
SRP: $3.99
Home is where the heart is. Also, in this case, it's where an assassin kicks down the door and just, oh man, just starts killing people. It's The Prarie Wolf vs a teenage mother, an old marine, and a nine-pound antichrist. Oh and….where in the HELL is Heather?! FIND OUT HERE! (You're gonna like it!)
~~~~~
PREVIEW PAGES
$3.99 / 32 pages / Color / On Sale 

10.11.17
---
Publisher – AfterShock Comics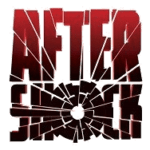 `
`
`
T H E ~ C R E A T I V E ~ R E V O L U T I O N ~ S T A R T S ~ H E R E !
*** info courtesy of AfterShock Comics