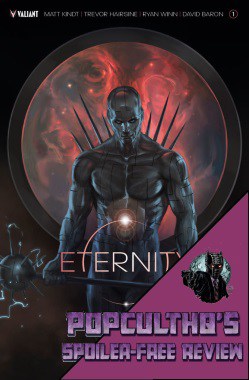 PopCultHQ received a review copy of ETERNITY #1 from Valiant Entertainment. Available October 25th, 2017, the creative team for this series features writing from Matt Kindt, art from Trevor Hairsine, and colors by David Baron.
Here's PopCultHQ's spoiler-free review of…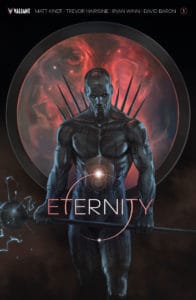 ETERNITY #1

Writer: Matt Kindt
Artist: Trevor Hairsine
Colorist: David Baron
In Shops: October 25, 2o17
SRP: $3.99
A VISIONARY NEW SERIES!
From the minds of New York Times best-selling writer Matt Kindt (X-O MANOWAR, Mind MGMT) and blockbuster artist Trevor Hairsine (DIVINITY, X-Men: Deadly Genesis) comes an expedition into the Unknown. Beyond time… Beyond space… Beyond reality itself… ETERNITY awaits!
This October, Valiant unveils a new plane of existence beyond our own and unleashes a universe of new worlds, new beings, and new myths…
---
PopCultHQ's Comic Book Review:
ETERNITY #1
Writing:
Matt Kindt's writing does a nice job of setting up the next chapter of Divinity's adventures. It's got a bit of everything in it: drama, science fiction, super-heroics, family. All rolled up into one ball of excellent script work, laying a foundation for what is sure to be an excellent series.
Art:
Trevor Hairsine's artwork does it again. As he is already well-known for his art in Divinity, this is just another step on the road of comics glory. His layouts for the science-fiction elements are amazing. Like something from one of the classic outer space shows of 60's TV. Truly, Trevor is a master artist and this first issue shows it in spades.
David Baron's colors are out of this world. Quite literally in the case of the pages devoted to the issue's science-fiction and superhero angles. The vividness of the colors makes the artwork jump right off the page and into the reader's face.
`
PopCultHQ's overall assessment:
Buckle up comics fans, it's time to blast off for another adventure. This time Divinity and his wife will be put to the ultimate test, one that will take them to the limits. So loyal Valiant fans and lovers of comics, take a dive into the first issue of this new series!
PopCultHQ's Rating: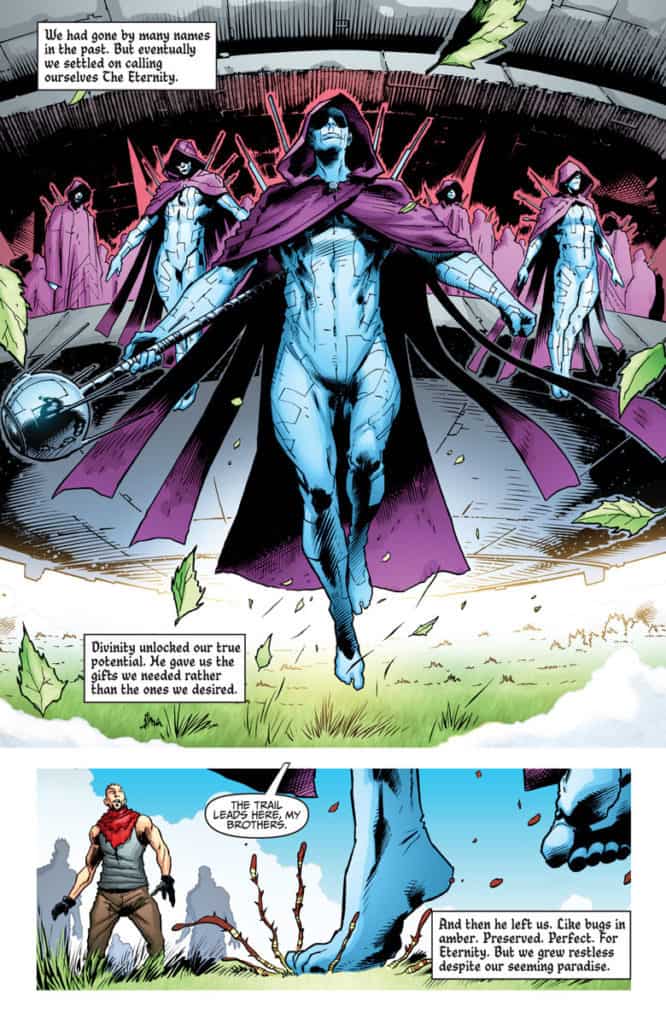 5 Out of 5 Stars
ETERNITY #1 can be pre-ordered on ComiXology
or at your local comic shop and online retailers on October 25th!
---
Be sure to follow the creative team!
Writer- Matt Kindt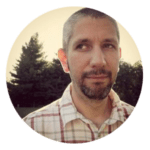 `
Artist – Trevor Hairsine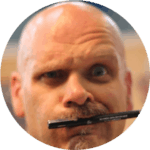 `
`
Colorist – David Baron
`
`
Publisher – Valiant Entertainment