PopCultHQ received a review copy of FAITH AND THE FUTURE FORCE #2 from Valiant Entertainment. Available August 30th, 2017, the creative team for this series features writing from Jody Houser, art from Barry Kitson, colors by Ulises Arreola, and lettering from Dave Sharpe.
Here's PopCultHQ's spoiler-free review of…
FAITH AND THE FUTURE FORCE #2
In Shops: August 30th, 2017
SRP: $3.99

Valiant's blockbuster summer event soars into the time stream!
Faith Herbert and Neela Sethi, Timewalker's first attempt at saving time from being unwritten has failed…which means it's time to rewind the clocks and start all over again! But this time, Faith is taking a new approach with a whole new team of heroes to help save the day! But will these new recruits be the key to saving all of time from a calculating A.I. foe, or is history doomed to repeat itself with a failure of incalculable proportions?
Try, try again with acclaimed writer Jody Houser (FAITH, Star Wars: Rogue One) and comics legend Barry Kitson (Amazing Spider- Man, FF) as they take Valiant's spectacular epic for the ages from the top, and fly Faith headfirst into her wildest adventure yet!
---

PopCultHQ's Comic Book Review:
Faith and the Future Force #2
Writing:
Jody Houser does it again. Taking her creation of Faith and putting her into another adventure with a super-team, there's no mistaking that this is going to keep being a fun and adventure filled series. There's questions to be answered, time-travel to happen, heroic team-ups to be realized and under the careful care of Jody Houser, it's happening!
Art:
Barry Kitson is kicking butt with the art! This whole second issue is superhero art galore and it's glorious paired to Jody Houser's script. He and Jody are a perfect pair to take her character of Faith and pull her into a cosmic level crisis of epic proportions.
Ulises Arreola is a fine choice of colorist for this series. He's got a hard line into what's what for the colors for Faith and the Future Force and that's evidenced throughout the issue. Whatever color choices he has in store as the series progresses, readers are going to delight with what he comes up.
Dave Sharpe is doing great work on the lettering. Faith fans will feel the excitement in her voice as she teams up with a massive cadre of heroes to save all of time and space. Plus there's the lettering for the villain, and while the true identity and meaning of it hasn't been made clear yet, for the brief moment the villain is seen, its cold dialogue shows that Sharpe is a sharp letterer indeed!
PopCultHQ's overall assessment:
Time and space threatened, and only Faith and the Timewalker teaming up with more superheroes can save it. That alone spells out an amazing and awesome second issue to this epic miniseries for readers. Nothing more to be said, because that would spoil it for everyone. Buy the issue, enjoy the adventure and then keep reading. It's something to not be missed!
PopCultHQ's Rating:
5 Out of 5 Stars
FAITH AND THE FUTURE FORCE

 #2

can be purchased on ComiXology
and available at your local comic shop and online retailers now!
---
Be sure to follow the creative team!
Writer – Jody Houser
`
`
Artist – Barry Kitson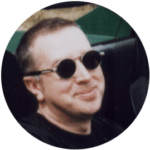 `
`
Colorist – Ulises Arreola
`
`
Letterer – Dave Sharpe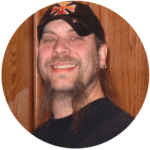 `
`
Publisher – Valiant Entertainment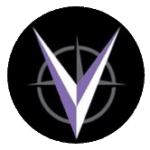 `