PopCultHQ received a review copy of KID SHERLOCK #3 from Action Lab Entertainment. Available August 23rd, the creative team for this series features writing from Justin Phillips, art from Sean Gregory Miller, colors by Lesley Atlansky, and lettering from Justin Phillips.
Here's PopCultHQ's spoiler-free review of…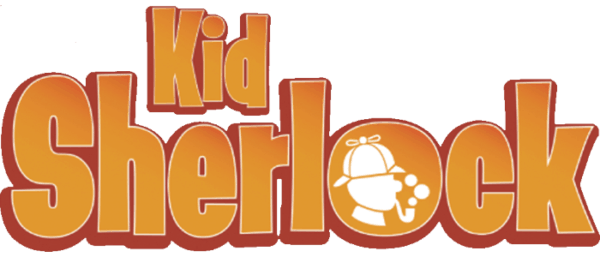 KID SHERLOCK #3

Writer: Justin Phillips
Artists: Sean Miller (Pencils), Lesley Atlansky (Colors)
Cover Artist: Sean Miller
In Shops: August 23rd, 2017
SRP: $3.99
Recess is a time for fun, to clear ones mind of the drudgery of the classroom. But for the students of Baker Elementary room 221, it is a solemn occasion. The playground equipment has all gone missing. Worse yet, when Sherlock and Watson run into trouble with a group of 'big kids,' Sherlock is forced to face his worst nightmare, his older brother.
---
PopCultHQ's Comic Book Review:
Kid Sherlock #3
Writing:
Justin Phillips comes to bat again in another delightful children's version of Sherlock Holmes. Bringing his own writing style and combining it with a varied element of the Arthur Conan Doyle works, fans of the series will enjoy another chapter in Phillips tales of Kid Sherlock. Both his script and lettering for the series are engaging and fun, something fans no doubt appreciate as they keep reading these young adventures of Sherlock and Watson.
Art:
Sean Miller keeps taking his cheerful and imaginative art and bringing it together with Justin's scripts in a wonderful combination. Each issue allows him to expand the world of Sherlock and Watson and their ongoing adventures at Baker Elementary. Quite simply, Miller knows how to draw in a way that makes the series both inviting and enjoyable for adults and kids.
Lesley Atlanksy shows readers again that her coloring of Miller's art is steady and thought out with careful consideration. From Sherlock's hair to Watson's fur, to the halls and exterior of Baker Elementary, Lesley keeps taking things to another level of bright and cheerful. There is not a dark element to the coloring, only good and wholesome work that adds to the appeal already present in Phillips' storytelling and Miller's artwork.
PopCultHQ's overall assessment:
Kid Sherlock is a series that just keeps on being fun. It's an exciting read because it is reminiscent of such boy detectives as Encyclopedia Brown and the Hardy Boys, but instead takes the Master Detective and his faithful friend into the role of junior sleuths. Solving crimes in the schools halls and on the playground, nothing will keep Sherlock and Watson from finding answers and solving the mystery in this week's issue.
PopCultHQ's Rating:
5 Out of 5 Stars
KID SHERLOCK #3 can be ordered now on ComiXology
and available at your local comic shop and online retailers today!
UP NEXT:
In Shops: Sep 20, 2017
SRP: $3.99
Fear grips the students as an unseen force terrorizes the halls of Baker Elementary. Tensions rise as students continue to fall before the mysterious tripper. Sherlock and Watson must determine if the villain in question is a foe from their past or something else entirely. Time is running out!
---
Be sure to follow the creative team!
Writer- Justin Phillips
`
`
Artist – Sean Gregory Miller
 `
`
Colorist – Lesley Atlanksy
 `
`
Publisher – Action Lab Entertainment
`