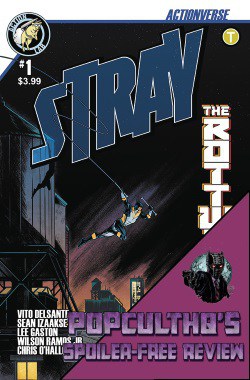 PopCultHQ received an advance review copy of ACTIONVERSE #1 ft. STRAY from Action Lab Entertainment. Available Wednesday, September 6th, the creative team for this series features writing from Vito Delsante, the art of Lee Gaston and Sean Izaakse, colors by Chris O'Halloran and Wilson Ramos Jr., and lettering from Full Court Press.
Here's PopCultHQ's spoiler-free review of the highly-anticipated premiere issue of…
~~~~~
ACTIONVERSE #1 featuring Stray

Writers:
Vito Delsante

Cover Artists:
Chris O'Halloran
& Sean Izaakse
(Cover A – JUL171261)
David Golding
(Cover B – JUL171262)
Sean Izaakse (Cover C – JUL171263)
In Shops: Sep 06, 2017
From the ashes of the Actionverse, Stray is back! New York City is on the brink of a civil war, and only Stray can stop it! What threat from his past has come back to haunt him, and what does the formation of TeenAegis have to do with it? Join as as we look back at "The Rottweiler Years" and introduce artist Lee Gaston to the Actionverse! 80's Homage cover by Chris O'Halloran and retailer incentive cover by David Golding (Infested Earth)!
`
---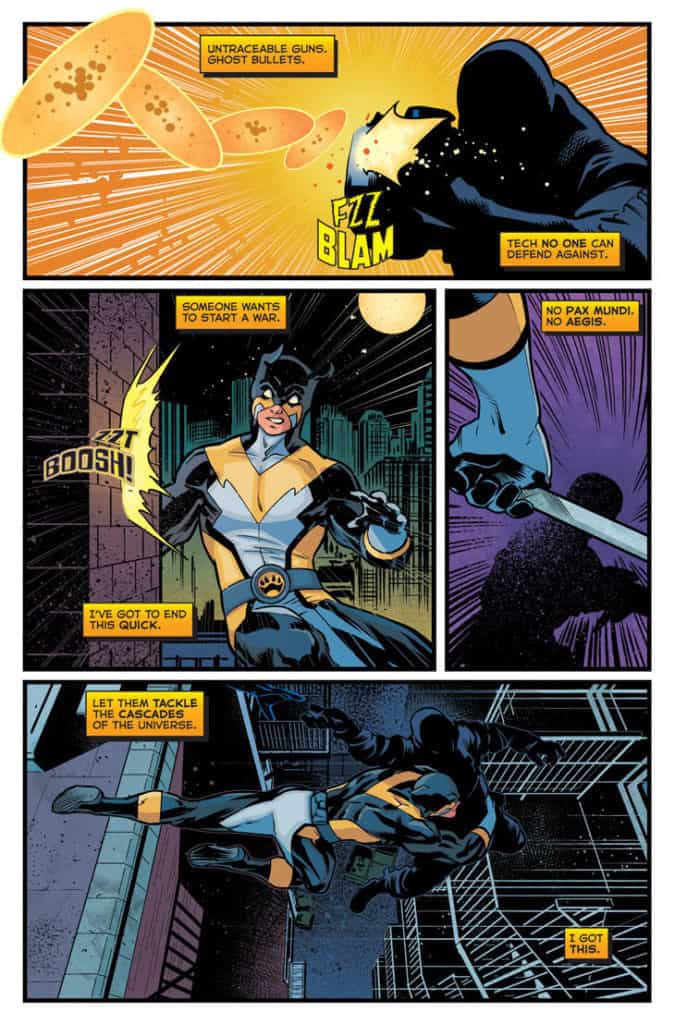 Vito Delsante & Sean Izaakse's Stray is back! What began a few years ago at Action Lab Entertainment at introducing their label's superheroes, ACTIONVERSE #1 ft. STRAY is primed and poised to kick off a serious run at a shared superhero universe with the publisher. In issue one, it looks back at our protagonist Rodney "Don't call him Rotty" Weller's earlier years when he was known as The Rottweiler, a teenage sidekick to the town's hero known as The Doberman. As a young teen, he wanted to do more, to become more. The flashback gives us a look at how the young, valiant Mr. Weller forms his offshoot group TeenAegis, one similar to the adults' team but comprising of younger wannabe, or soon-to-be, heroes of the future.
Writing:
Vito Delsante has a conceptually fantastic story that's reminiscent of superhero stories and comics of yesteryear. The backstory and characterizations in issue one draw parallels (for me, at least) to the Silver Age stories of the Teen Titans but with a 21st century appeal. The writing is stylish, well-laid out, and presented in a manner that makes it for a perfect jumping-on point for any new readers. The story will also (in this issue and future ones) reach a younger audience with themes of which they can relate (bullying, teen suicide, and other real world issues). Vito is leading the charge with a new approach to the superhero genre and looks to have the right formula for success.
Art:
The artwork will appeal to all ages, as it should for an A.L.E. series. The costumes are simple but effective. Nothing fancy or flashy because that's not what this series is at its heart. Young readers will love the cool designs and costumes of the crime fighters and could easily desire to become a superhero themselves. The Teen+ crowd will enjoy the tech and action found within. The adult fan can enjoy this series with their child or children or simply be taken back to a time when the very thought of a superhero evoked an assurance of good overcoming evil. Nice look for the ACTIONVERSE! I will say that though this issue, and likely subsequent issues, will be a look back at Rodney's younger years, I'm certainly looking forward to more of the grown-up Stray and the dark, intimidating city he faces today, which comes off magnificently.
The colorists on ACTIONVERSE #1 ft. STRAY are quite instrumental in helping writer Delsante achieve that classic superhero feel. Bold and prominent hues are found throughout that add a sense of realism to this unique universe. There are also instances of action sequences that just scream the look and feel of classic superhero panels of action, drama, intrigue, and excitement simply from the brilliant coloring. Not overly done, not underdone, but kind of a "just right" amount to add to the art and not take away from anything else.
Full Court Press' contributions are exactly what this issue, series, and future ACTIONVERSE titles needs.The sound effects, and especially the captions, add another layer to compliment this superhero series. Terrific dialog placement as well.
PopCultHQ's overall assessment:
ACTIONVERSE #1 ft. STRAY makes for an ideal launching pad for Action Lab's shared superhero universe. After an ACTIONVERSE run in 2015 alongside issues featuring F1rst Hero (by writer Anthony Ruttgaizer), Molly Danger (by writer Jamal Igle), Fracture (written by Shawn Gabborin), and Midnight Tiger (written by Dewayne Feenstra and artist Ray-Anthony Height), this 2017 release looks to officially reignite the superhero side of A.L.E.'s library. Though told as a look back at The Rottweiler Years of Rodney Weller, it's set up to engage the reader with Rodney, familiarize yourself with the Rottweiler's history and what lead him to become the STRAY, and to get you ready for what has the potential to be a large, diverse shared universe at Action Lab.
ACTIONVERSE #1 ft. STRAY is a smart first issue drop by the creative team. It's entertaining, engaging, has likable characters, a moving plot, and fun covers. I personally feel David Golding's variants for issues one and two (seen above and below) greatly surpass the look and quality of the "action figure variants" of late with a different publisher and add that youthful feel you would experience in perusing the toy aisle looking for your favorite character when you were younger (well done, David!). Action Lab has a winning team and strong new title to their library with ACTIONVERSE #1 ft. STRAY! #BewareTheSTRAY
PopCultHQ's Rating: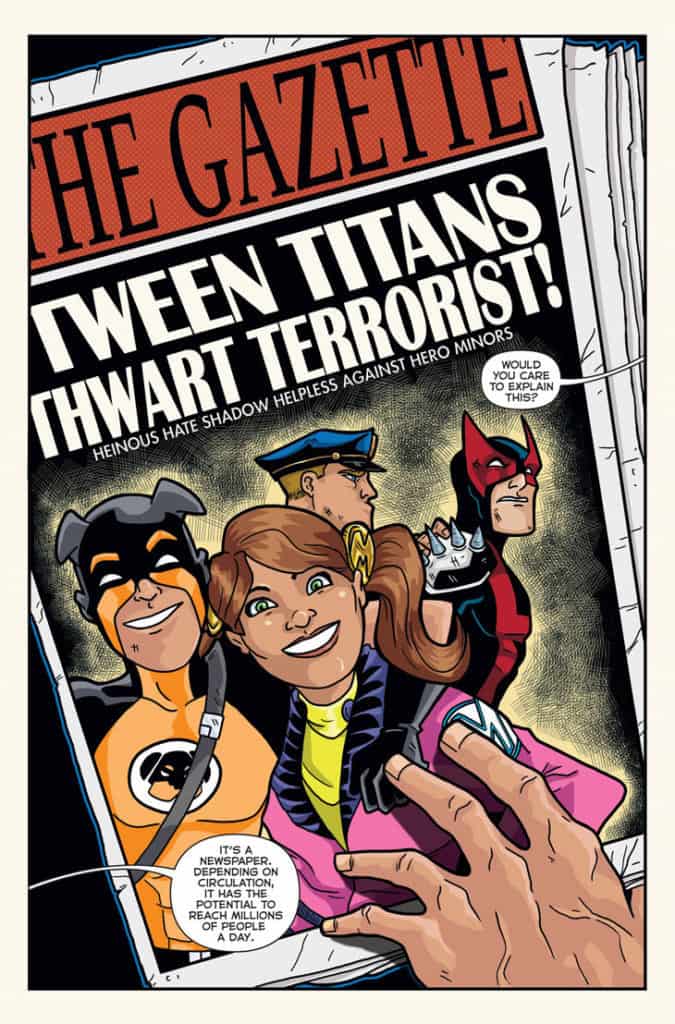 4.5 Out of 5 Stars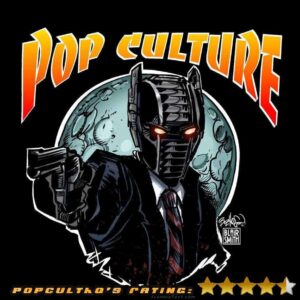 ACTIONVERSE #1 featuring Stray is available for pre-order on comiXology
and at local comic shops and online retailers on Wednesday, September 6th!
---
UP NEXT:
ACTIONVERSE #2 featuring Stray
Writer: Vito Delsante
Artists: Lee Gaston, Wilson Ramos Jr.,
Carlos Cabaleiro, Sean Izaakse

Cover Artists:
Sean Izaakse, David Golding, Carlos Cabaleiro
In Shops: Oct 11, 2017
SRP: $3.99
Item Codes:
"The Rottweiler Years" continue! Stray is getting close to finding the shooter, but his future collides with his past as he recalls the first mission of the TeenAegis! Retailer incentive covers by David Golding (Infested Earth) and Carlos Cabaleiro (The Golden Guard)!
---
Be sure to follow the creative team!
Writer – Vito Delsante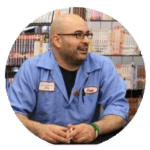 `
`
Artist – Sean Izaakse
`
`
`
Cover Artist – David Golding
`
`
Publisher – Action Lab Entertainment