THE FUNNIEST 80's ACTION MOVIE WE NEVER GOT TO SEE
IS NOW A HIT COMIC BOOK!
Throughout the month of April, the AmeriKarate team will be appearing across the United States for Signing Events with exclusive surprises at each, like signed comics and Nunchucks and posters and more!
Issue #1 is available now
Issue #2 will be in stores on April 12th!
~~~
~~~~~
Be sure to check out AmeriKarate on Instagram and Twitter!
---
Writer – Brockton McKinney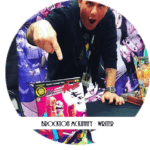 Writer – Corey Kalman
Artist – Devin Roth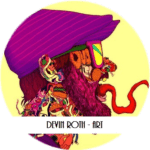 Publisher – Action Lab: Danger Zone